In Zambia, Traffic Violations Drop After Introduction of Roadside Cameras
East/Central Africa, Latest News
Monday, August 27th, 2018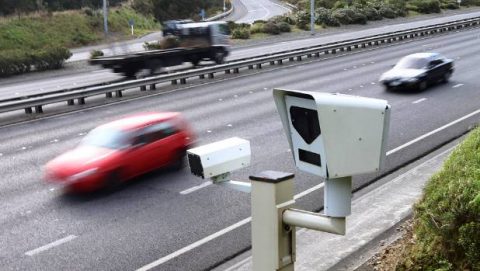 (AFRICAN EXAMINER) – Compliance levels to road traffic rules have gone up in Lusaka, the Zambian capital, after the installation of roadside cameras on some selected roads, the country's road safety agency said on Monday.
The Road Transport and Safety Agency (RTSA) said it had recorded a significant increase in speed limit compliance since the introduction of the road safety management system in July.
In a statement, the agency said compliance levels have gone up to about 90 per cent in the last one month of operating the system while infringements on traffic rules have significantly reduced.
"We urge all Zambian vehicle owners to follow speed regulations, ensure vehicles are roadworthy and observe all traffic rules," the statement said.
The installation of cameras in other roads across the country is underway, it added.
According to the agency, about 85 per cent of road accidents in the country are caused by human errors such as drunk-driving, speeding, and use of cell phones while driving.
Government figures show a 280 per cent jump in vehicle ownership in 10 years, reaching 700,000 in 2016.
Road fatalities surged from 10 per 100,000 inhabitants to 13.8 per 100,000 inhabitants during the same period. (NAN).
Short URL: https://www.africanexaminer.com/?p=45631