Jonathan Promises 15 Years Aid Funds To Micro, Medium Enterprises 
Business News, Latest News
Tuesday, August 19th, 2014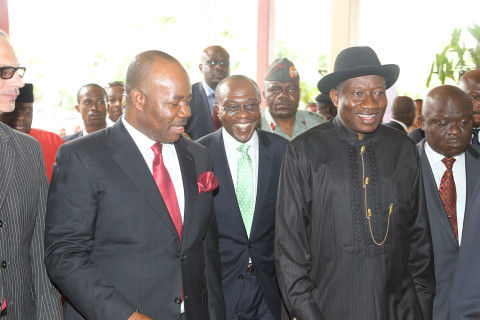 The Federal Government has promised to establish a Wholesale Development Finance Institution (DFI), which will cater for provision of a long term funds of 15 years for the nation's Micro, Small, and Medium Enterprises (MSMEs), industrial development and economic growth.
President Goodluck Jonathan made the pledge on Tuesday while declaring open 8th Annual MSME Confrence, organized by the Central Bank of Nigeria (CBN) with the focus on: "Charting Ways to Resolve the Problem of Access to and Cost of Finance to MSMEs in Nigeria".
It is in line with this, he pointed out the present administration has embarked on transformation and reforms of number of institutions such as power sector which is the bedrock of industrial development and economic progress, to fast-track the progress of MSMEs.
With the emerging economic benefits of MSMEs, Mr. President indicated that it was timely and significant that the CBN, Ministries of Petroleum Resources, Power as well as the National Electricity Regulatory Commission were working closely to address the funding issues related to "gas supply that would increase power generation capacity to 5,000 megawatts within the next few months".
Owing to the enormous benefits of backward integration with local MSMEs, Jonathan stated that his administration has initiated policies to promote large-scale manufacturing ventures in the country, among of which was the just unveiled automotive policy which he revealed has attracted investment from the world renown automobile giants.
Similarly, he revealed that the recently launched National Industrial Revolution Plan (NIRP), was a road map for national industrialization that would provide a strategic link between the industrial and the agricultural sectors.
The President who commended CBN for its support to Agricultural Transformation Agenda (ATA), particularly through the Growth Enhancement Scheme (GES) under the Nigerian Incentive-Based Risk Sharing System for Agricultural Lending (NIRSAL), noted due to the the enormity of the task ahead, announced disbursement of sum the of N220 billion MSME Development Fund  to the participating financial institutions and State Governments for onward-lending to MSMEs across the country.
Mr. President expressed hope that the State Governors would avail their states the opportunity provided by their Special plenary sessions to showcase their efforts in promoting "inclusive growth through micro credit delivery, job creation, poverty reduction and economic empowerment", promising 'The Entrepreneurship Awards' to deserving State Governments, financial institutions, individuals, cooperative societies, donor partners and other corporate bodies, who distinguished themselves in entrepreneurship development in the last fiscal year.
Short URL: https://www.africanexaminer.com/?p=16446