Kim And Kanye West Keeping Wedding Location Secret
Entertainment News
Saturday, April 19th, 2014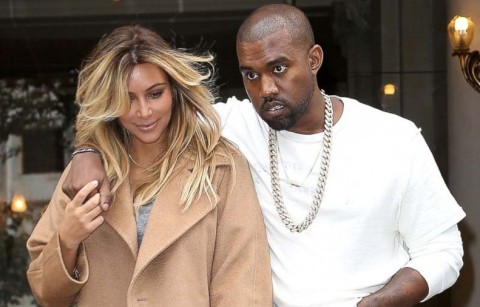 In an effort to keep things ultra-super dooper private, guest won't know the exact location of Kimye wedding until the wedding. day
Mum will be the words on their lavish wedding which will take place in the city of Paris come May 24.
Recently the power couple have been spotted in different location scouting for a wedding spot and its been rumored that they finally found a spot but no one knows the venue, not even the Kardashian sisters.
"Guests won't know the venue until they get to Paris. She hasn't even told her sisters."A close source to the couple has revealed
With only one month away from their rumored late-May wedding, our guess is on the $200 million Chateau Louis XIV, located right outside of Paris.
Kim has been there spotted at the magnificent palace and it seem a perfect spot for a perfect couple.
While we cross our fingers and keep our ears open to get to know the final location of the Kimye wedding, Anna Wintour, Editor of the fashion bible, Vogue magazine may be in regrets over her decision to put Kim Kardashian and Kanye West on the April cover of the reputable magazine.
According to reports, a forgotten boy-band crooner from the 1970s who sued West last year, claiming the rapper swiped one of his songs for a track on his album "Yeezus," is now going after Vogue for using the tune in a behind-the-scenes video.
The "exclusive video," posted on Vogue's website, "takes you on set with the happy family," with images of a canoodling Kimye posing with baby North for celebrity photographer Annie Leibovitz.
Rickey Spicer — who sang lead vocals as a 12-year-old Michael Jackson wannabe for the one-hit-wonder group The Ponderosa Twins Plus One — was shocked when he heard his voice in the West title "Bound 2."
His Manhattan civil suit against Vogue publisher Condé Nast says "Mr. Spicer's voice is used substantially throughout the video, comprising approximately 44 per cent of the lyrics."
The Ohio man says the magazine "knowingly used the voice audio recording of Mr. Spicer without his authorization or consent."
He wants unspecified compensation.
Short URL: https://www.africanexaminer.com/?p=10246