Military Not Happy About Hunters, Vigilante Clampdown On Insurgents, Calls For Caution
Featured, Latest News
Saturday, November 22nd, 2014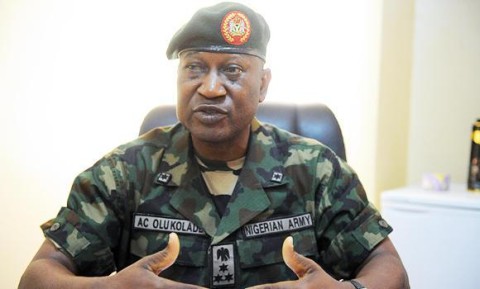 By Niyi Adeyi
Perhaps against the public expectation, the Nigerian Military has expressed reservation on the pluses credited to the various vigilante groups and hunters in the North Eastern part of the country, on their recent successful onslaughts against the rampaging insurgents in the raging renewed attacks.
Indications to this indifference emerged in a statement posted Friday, on Defence Headquaters (DHQ) blog.
"All the flimsy and exaggerated claims of hunters' exploits in the ongoing operations are simply intended to foster a mischievous campaign aimed at disparaging and depreciating the professional efforts of the Nigerian military at containing the terrorists especially in Adamawa.
"It is obvious that the intention is to ridicule and discourage the military. We are not moved" contends the post.
The Military however noted, while appreciating the effort of "the hunters and citizens" who have been supporting our troops in the onslaught, the military remains in the vanguard of the mission to rid Nigeria of terrorists and their activities.
"We will remain focused and utilize only well-meaning support and advice in the ongoing campaign to wipe out terrorists" the Military declared.
It alleged that the Defence Forces were aware of the politicians who were "promoting the campaign (hunters' exploits) for whatever reasons", still would not be distracted by their antics, adding that the result of present efforts would soon manifest to "the whole world to see and Nigerians and their military will not be diminished, as intended by those engaging in the campaign of calumny against the Nigerian military"
The Defenece Headquarters urged Nigerians not to allow themselves to be "hoodwinked" into danger by some false reports on reported liberation of certain areas by 'hunters' as it could only vouch for areas where the military has reported cleared of terrorists.
It would be recalled the local vigillante groups and hunters in some North Eastern States (Adamawa and Borno) have recently been reported to have faced and dislodged the terrorists from the towns, villages and communities taken over by the insurgents.
Latest instances included dislodging of the Militants from Mubi and Chibok towns in Adamawa and Borno States respectively.
Short URL: https://www.africanexaminer.com/?p=19829