Niboro Transforms NAN, Pursues Mutually Beneficial Relationships
Uncategorized
Thursday, December 18th, 2014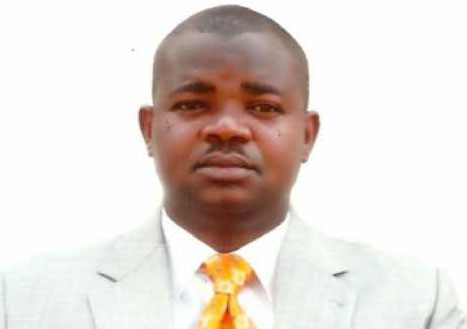 Barely 10 months after he took charge as the Managing Director of the News Agency of Nigeria, former presidential spokesman, Ima Niboro, has changed the face of the organisation and its ways of doing business.
Niboro has not only renovated NAN's New York Office in the United States, but also embarked on a similar upgrading exercise at the agency's headquarters in Abuja, the Nigerian capital.
He told a delegation of the Guild of Corporate Online Publishers, which paid him a courtesy call last Friday: "By the time I am through with this project, we'll have a befitting working environment and will be in a position to host anybody from anywhere in the world."
Niboro also spoke passionately of efforts being made by NAN to move with the times by digitalising its operations.
This, he said, would not only reduce operational cost and enhance efficiency, but would also result in more affordable subscription fees.
"We are targeting millions of subscribers," he said.
"Already, you can subscribe to daily NAN news through sms. By the time we finish what we are doing, people would be free to subscribe for only the news they need. You can even subscribe for a day and pay online for a day."
A journalist himself and immediate past Special Assistant on Media to President Goodluck Jonathan, Niboro spoke of his desire for NAN to generate more revenue, which explains why his administration is working hard to broaden the agency's streams of income.
This, he said, informed the introduction of NAN Bulletin, an all-gloss monthly magazine edited by industry veteran, Obiora Chukwumba, a Deputy Director at NAN.
A fully commercial venture, NAN Bulletin sells for N500 a copy and competes for advertisements with private publications.
Its third edition is presently on sale.
Niboro promised that NAN would remain objective in its reports, even though it is a government agency.
He commended GOCOP for its efforts to sanitise online publishing in the country and stressed the need for journalists to report issues objectively in the national interest.
Speaking earlier, GOCOP's General Secretary, Dotun Oladipo, had explained the aims and objectives of the Guild, while also expressing its readiness to partner with NAN for the mutual benefit of both organisations.
Short URL: https://www.africanexaminer.com/?p=20802