OPINION: The Palace of Eze Epara Rebisi
Articles/Opinion, Latest News
Tuesday, March 22nd, 2016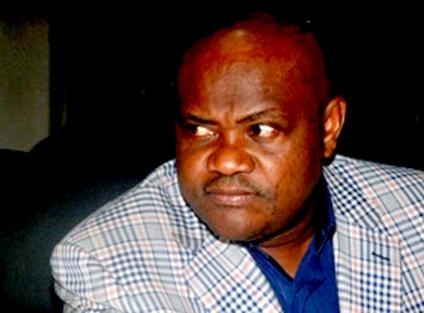 By Okachikwu Dibia
BALTIMORE, MD (FRICAN EXAMINER) – Eze Epara Rebisi is the traditional title of the paramount ruler of Rebisi Kingdom in Port Harcourt. But for the mistake by Lord Lugard and his brothers, Rebisi should have been the proper name for Port Harcourt because the Rebisi people own and occupy the heart of what is today known as Port Harcourt. Rebisi is made up of the following core village communities: Orolozu, Oroabali, Orogbum, Oroworukwo, Orochiri, Oromeruezimgbu and Oroada. Other communities around Rebisi include Nkpolu-Oroworukwo, Rumunduru, Rumuwoji, Eagle Island, Abonnema wharf and Borikiri. Other neighboring kingdoms include Apara and Evo, even though by pure Ikwerre tradition, Rebisi should be part of the Apara Kingdom. Ikwerre people decided to carve out Rebisi and gave it a special recognition given its unique position in the life of Rivers State. So as a matter of fact, what we call Port Harcourt Local Government Area (PHALGA) is properly Rebisi Local Government Area (RELGA). But whether it is PHALGA or RELGA, the traditional ruler of Rebisi or Port Harcourt should have a befitting palace in the 21st Century.
The concept of a palace is very important in the lives of many peoples of the world. In Nigeria for example, I have visited the palaces of the following traditional rulers: Shehu of Borno (1990 as a youth corper), Oba of Lagos (in 2000 while living in Lagos), Oba of Benin (in 2011 to invite him to the public presentation of my book titled: The Challenge of Ikwerre Development in Nigeria). These are grand edifices befitting the presence of the Royal Majesties of the people. They are the first place of call for any country's president visiting the people who own the cities they are visiting. It also notifies such visitors that a people well organized and civilized in their own ways and rights live there. It will attract adequate respect to the people and their cities. When such dignitaries visit, they surely will be given gifts that they will show to their own people at home, thereby proving once again that Africa is not made of "monkeys". It will continue to reverberate in the sub-consciousness of such visitors that the world is rich in Africa and that the United Nations must sustain its efforts to protect all the peoples of the world (small or big, developed or not, white or black, Christians or not).
Surely, the absence of such palace in Rebisi is a fundamental error that could affect Rivers State negatively. The point is that any visit to Rivers State by President Mohammadu Buhari or President Barack Obama must as a matter of respect and necessity, visit the traditional home of Port Harcourt, and that is simply the Palace of Eze Epara Rebisi. Nowhere else will be most suitable: will either of them visiting Port Harcourt go to Emohua, or Ahoada, or Okehi, or Bori or Degema? No. The best proximate place to go before going to Brick House is the palace of Eze Epara Rebisi.
Luckily a good land has been earmarked for this palace in the heart of Port Harcourt. Because of its great attraction and benefits, all hands must be on deck to give Rivers people this overdue palace. The Rebisi Council of Chiefs (RCC) should organize their Ikwerre brothers for this project. Rebisi children who are doing well in politics should be challenged by the continued absence of the Palace of Eze Epara Rebisi. They should work together with the RCC and Rebisi youths. Pan-Rebisi social groups like Eknu Nda whuo Rebisi, Rebisi Progressive Movement (RPM) etc. They should involve formidable and community friendly companies in Rivers State as well as all the four Ikwerre local government councils for the project. All pan-Ikwerre social organizations like Ogbakor Ikwerre World-Wide, Ikwerre Development Association (IDA) etc should be involved. The governor of Rivers State, as a son of Apara Kingdom, should be well involved. All Ikwerre sons and daughters who have progressive minds should willingly contribute to the building of the Eze Epara Rebisi Palace. This writer shall contribute my own little penny to this all important project (according to an Ikwerre proverb: ekwa rugnu watasia ata, meaning that no matter how small a good thing is, do it).
Ikwerre should not lose this opportunity again. We lost it during Omehia and Amaechi tenures, now that an Apara son is governor of Rivers State, it shall be done. Indeed it is a critical part in Ikwerre development and Rivers State will be better for it. Development transcends power, roads, water, house etc; it is also more about erecting critical landmarks to promote the history and psychology of the people.
Okachikwu Dibia, Maitama, Abuja.
Short URL: https://www.africanexaminer.com/?p=31160