Padded Lives, By Owei Lakemfa
Articles/Opinion, Featured Contributors/Columnists, Latest News
Tuesday, August 16th, 2016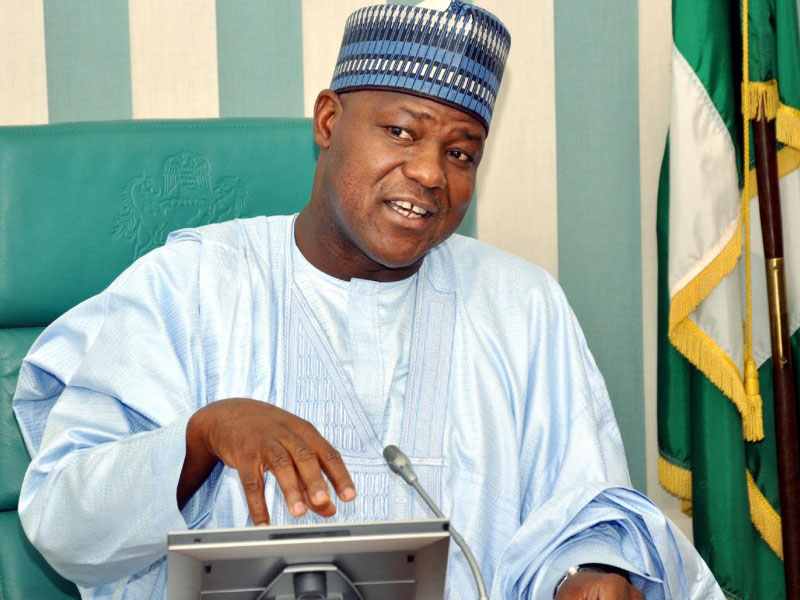 BALTIMORE, MD (AFRICAN EXAMINER) – There is hunger in the land and poverty is wide spread; this however does not mean poverty should be spread. There are those who must live padded lives. After all, we must not all drink good wines; there are those who are ordained to drink them on our behalf. In fact, I once heard that the people drink champagne through the throats of their leaders.
This leads to the nagging issue of budget padding. This is the act of  those who have access to preparing and passing the national budget, inserting fat sums of money which they then take out through various channels and guises including "Constituency Projects" From what many legislators have said, this is an enduring tradition. The 2016 Budget suffered a lot of delays because of accusations of padding between the National Assembly and the Executive.  But both sides met and democratically resolved all matters. Nigerians must have thought that was the end of the controversy surrounding this year's budget only for there to be a self-inflicted injury in the House of Representatives. The Chairman of the House Committee on Appropriation, Hon Abdulmumin Jibrin was according to Speaker Yakubu Dogara, removed. Jibrin responded that he resigned. From that point, things spun out of control  with the latter accusing the Speaker, his Deputy and eleven others of padding the budget by N40 billion Naira. There have been strenuous  attempts including by the ruling All Peoples Congress (APC) to douse the fire on the basis that the issue is an internal 'family matter' But the fire rages on.
I don't mind a family feud amongst the over fed, more so when the money allegedly misappropriated is public funds, but I also realize that when our  elephant-elites fight or make love, it is the poor grass that suffers. Let me advice the poor hungry masses who are crying 'Ole! Ole!! Ole!!!' (Thief! Thief!! Thief!!!) to save their breathe and conserve their energy. If they are dissatisfied, they should go and contest elections to become legislators, then they will realize that legislating or leadership is not a tea party. What many see, is the padded lives of the ruling elites; not their hard life   of leading a large country of 180 million self-opinionated voices. They should be grateful to be led by such Distinguished and Honourable assemblage of men and women of substance.
I have listened carefully to a large tribe of lawyers, especially those wearing  the silk, and a logical deduction that is prevalent in their well couched arguments is; if you willing handover your money to a bank, can you accuse the bank of stealing it? If the national treasury is handed over  to the legislators to appropriate, can they  be accused of misappropriation? The logic is, whatever is appropriated by the legislators, as long as they agree, is legitimate and constitutional. Even if they appropriate the entire budget for their private pockets, so long as it is done in the hallowed chambers and they are agreed, it is deemed both legal and constitutional.
Armed with legislative impunity, fortified by  contrived immunity, the padded lives  of some legislators reveal that the law is an ass meant for the jackass. The jackass can be jailed for stealing a sachet of 'pure' water, but a lion from the elite kingdom will be hailed for padding his comfortable life  with N10 billion legitimately appropriated from the national treasury.
When I was young, I took to heart, a song 'Poor man's life' by Reggae musician, Max Romeo in which he sang: " A poor man's life as I see it, is living till he's dust. When will he ever be paid for the work he has done? Yeah. If poverty ain't no crime, then stealing sure ain't none"  I thought it was logical. So I joined  those who fought that no Nigerian should go to bed hungry. Now, the new lessons the Dogara School of Legislative Patriotism teach is that what is a crime is poverty; to be poor, is to be a criminal, because as the Speaker argued, padding is not a crime. I agree budget padding is not a crime; it is merely taking from the have-nots  and giving the overfed so they can live padded lives.
The Dogara Elite Club may appear very young, but it is full of wisdom. I salute the honourable members of the Club and their basic teaching that the unschooled poor should stop  disturbing the rich or crying  themselves hoarse that there are different schools of thought in our main body polity, in truth there is only one prevalent school. Democratically, a politician can belong to a political party at dawn,    lunch with a different one and retire with another at dusk for well-deserved supper. It is called the politics of 'Come and  eat'
We must acknowledge that our political elites are otherwise quite busy people who are sacrificing their precious time to serve the masses. They therefore deserve nothing but veneration. In any case, many of those who are shouting 'crucify them!' do not  even know what padding means. They think it is the carpenter's padding of seats or the shoulder pad people use in their dresses or coats. For the few who know, they cannot count up to one million, yet they are talking about N40 billion padding. Do they understand the arithmetic progression that leads from ground zero  to the padded dizzying heights of  N40 billion in a single budget? Do they know the resourcefulness required in skillfully arranging projects, painstakingly calculating them, professionally padding the figures, and the ingenuity required in faultlessly inserting them without detection into a N6 trillion budget? This operation is like genetic engineering. All these are at the level of the House alone. There are other levels.
I think the problem is that the masses are not learned, so the political elites need to educate them by establishing a chain of padding schools. The primary schools   can be called  Padded Feet Nursery and Primary  School, the high school; Padders Academy  and the tertiary; Paddington University.
The poor should know their position and not interfere in governance. It is insufferable for people who never  laid a block in their lives to be debating about oil blocks or for those who never dug a well for their domestic needs, to be talking about oil wells. It is also annoying that people who do not have fences in their homes talk so flippantly about 'gate' by putting it  as suffix to people's names; DASUKIgate, DOGARAgate. I move that this practice be criminalized. The 'ayes have it'
Short URL: https://www.africanexaminer.com/?p=34935