Power Sector Reform is Progressing -Minister
Featured, Latest News, News, Politics
Monday, June 16th, 2014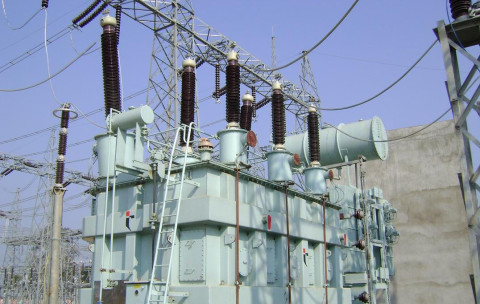 …As Nigeria American Investors Sign MOU
The power sector reform is progressing with the administration addressing teething problems facing the sector,Minister of State Power,Hon. Mohammed Wakil has disclosed.
Speaking after signing a memorandum of understanding with a group of American investors in Abuja, the minister explained that the reform in the sector is a major transformation from public to private run power super structure, adding that "teething problems arising from the exercise are receiving urgent attention from the ministry to the highest level of political authority in the land.
"All hands are on deck to address teething problems arising from generation, transmission and distribution in the power sector. As normal with such transition from public to private sector, issues arose and actions are taken to address them. One of such is the foreign direct investment in the power sector.
" I am happy to announce to you that a consortium of American investors under Team of Africa have committed themselves to multi million dollar investment in various aspect of the power sector. We are here signing agreement, an MOU, to make this needed investment a reality.
"The investors are funding their project 100 percent and they are also committed to ensuring adequate local content. The world is rushing to invest in our power sector because they are impressed with the transparency of the privatization process and the big prospect and opportunities in this booming sector", the minister said.
Speaking after signing the MOU, the leader of the team,Mr Roy Tefeez urged Nigerians to appreciate the growing successes of the current administration especially in the power sector ,adding " it is this success that encourages me and our team to resolve to bring our fund to invest in this great country.
"We want to be part of this success that will soon see adequate power generation, transmission and distribution in the country. This will boost industrial development which will generate more jobs and build collective prosperity", Mr Tefeez said.
Praising  the speed at which investment decisions are taken within the Nigerian establishment ,Tefeez explained that the positive attitude of the present administration to investors and huge achievements in the power sector   were responsible for making Nigeria the highest investment destination in Africa.
Short URL: https://www.africanexaminer.com/?p=12748