Student Death: Bauchi Govt Shuts Down School of Health
Agabus Pwanagba, Latest News, News From The State
Thursday, March 20th, 2014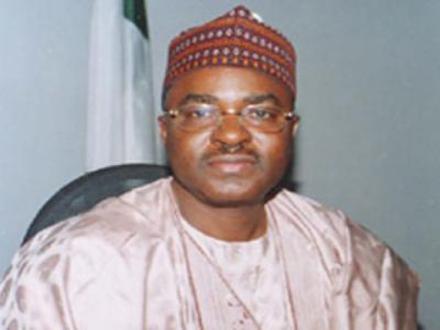 Agabus Pwanagba, Jos
Demonstration by the students of the College of Health Technology, Ningi, in Bauchi State, over the death of a student, suspected to be as a result of cholera, has forced the Bauchi State Government to close the institution indefinitely to forestall a complete break down of Law and order.
A press statement signed by the State's Commissioner for Health, Dr Sani Abubakar Malami, and made available to African Examiner in Bauchi, saying the closure became necessary following a riot orchestrated by a handful of the students of the institution to protest the death of a fellow student, supposedly of cholera.
He lamented that, "Unfortunately what began as a peaceful protest was hijacked by miscreants who seized the opportunity to molest and terrorize law-abiding commuters on the Bauchi-Ningi-Kano highway.
"This is totally unacceptable and we condemn the abominable act in the strongest terms.
"I have directed the authorities of the institution to conduct a thorough investigation into the immediate and remote causes of the incident." Dr Sani stated.
The commissioner added that he was aware of speculations in certain quotas that the welfare of the students of the college was not receiving the attention it deserved, saying that this was far from the truth.
He explained that, the institution had three functional boreholes to supply enough water to all the students, and the college has the best clinic in the whole state.
The institution, he added had enough water system and VIP toilets to cater for all the staff and students, while students' food was being prepared in the most hygienic condition that met the highest safety standards.
"As a matter of fact, up till this moment, there is no laboratory confirmation that we are dealing with an outbreak of cholera in the institution.
"Nevertheless, we have strengthened our surveillance and epidemiological processes in and around Ningi town. It appears to us that the index case (dead student) acquired the infection either from a recent journey or through contact with people from outside Ningi. He stressed.
The Governor has directed the Ministries to spare no effort in arresting the situation and provide additional sources of water and sanitary disposal of waste in the institution.
While condoling the family of the deceased student, He appealed to members of the public to exercise maximum restraint and show understanding, assuring that government was on top of the situation.
Short URL: https://www.africanexaminer.com/?p=9326