Uduaghan Calls for State Police
Uncategorized
Friday, December 20th, 2013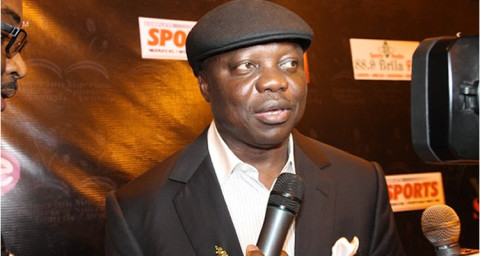 Delta State Governor, Dr. Emmanuel Uduaghan has advocated the unbundling of the Nigerian Police as a way of meeting the security challenges in the country.
The Governor stated this in Warri at a meeting with traditional rulers and Local Government Council Chairmen where he presented his administration's efforts in tackling Polio and meeting security challenges in the state.
Dr. Uduaghan said "the Nigerian Police is presently overburdened with handling many sundry issues.
As things are presently, there was no way the Nigerian Police can measure up with the security challenges in the country as it did not have the required personnel to perform optimally.
Based on this there is the need for the creation of State Police that will handle some of the less serious issues which the police are presently saddled with."
Governor Uduaghan opined that the creation of the State Police would free up time, resources and energy for the Nigerian Police to pursue more serious cases and checkmate criminality in a more professional way.
His words, 'we look forward to the creation of the state police to unburden the Nigerian Police with many small cases that they are handling now. If a husband has issues with his wife they go to the Nigerian Police to resolve it. The Nigerian Police should not be handling such issues. I believe that if the State Police is created they would handle small cases and will be in places where the presence of the Nigerian Police is not currently felt.'
On the effort of the State government in tackling criminality, Governor Uduaghan said the spate of kidnapping, armed robbery and oil theft was going down and called on all stakeholders not to relent in their efforts at combating criminality in the state.
He specifically commended the Traditional Ruler of Oghara for the effort of the community in apprehending four heavily armed criminals.
The governor also asked the traditional rulers to ensure peace in their community explaining that crisis has now been identified as a factor that contributes to the spread of the deadly Polio disease as health workers find it difficult to immunize children in crisis torn areas.
The meeting which is the fourth of such in the year was attended by the Deputy Governor Professor Amos Utuama as well as local government chairmen in the state.
Short URL: https://www.africanexaminer.com/?p=6273