Nigerian Governors Forum meet over State Police
Featured, Latest News, News
Thursday, July 20th, 2017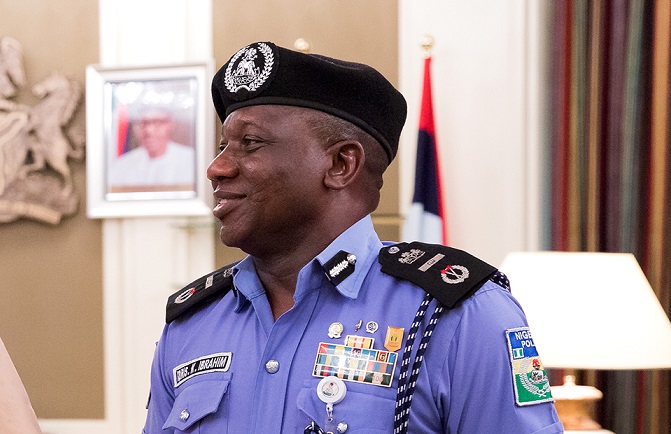 (AFRICAN EXAMINER) – The Nigerian Governors Forum (NGF) on Thursday met with the Inspector General of Police, Ibrahim Idris over the issue of State Police and funding for the Force.
Speaking with State House correspondents at the end of the meeting at the old Banquet Hall of the State House, NGF Chairman and Zamfara State Governor, Abdulaziz Yari, said that a six man committee has been set up to explore the various options to properly police the country.
The committee which has representative from the six geo-Political zones of the country was mandated to come up with the best way of policing the country in view of the myriads of security challenges and its attendant lost of lives.
Yari said that the IGP had sought the permission for the establishment of media outfits like radio and television for the Police Force.
He said "We discussed and we received presentation from the Inspector General of Police. He made a presentation to us canvassing for the support to introduce media outfits,  radio and television for the force and as well the Police to go technologically from the manual of doing things.
"The Inspector General of Police dominated the whole day of our discussion today understanding what the issue of Police is into the system whereby in some other nations it is ten to one person but in Nigeria we have four hundred to one.
"So,  they are having so many difficulties in funding which we are agreed that with the way things are going through the budgeting process, we cannot be able to fund police.
"So, the Inspector General of Police made us to know that there is a kind of trust fund bill which is before the National Assembly, asked for our support and the members of the national assembly especially the House of Representatives.
"In our own part,  we have put a committee in place. It is headed by the governors of Kwara, Imo, Delta, Ekiti, Bauchi and Sokoto to lead the committee so that they can be able to  interface with the committee of Police and take the matter before the Acting President for further action. It is important for our nation.
"And as well there is the issue of kind of state police which is being discussed and we coming with so many options which we are expecting  the committee will do and find safe way of policing in Nigeria ."/The Nation
Please follow and like us:
Short URL: http://www.africanexaminer.com/?p=40146