Pandemonium As Police DPO, Officers Resign Over Transfer To Chibok
Featured, Latest News
Friday, August 15th, 2014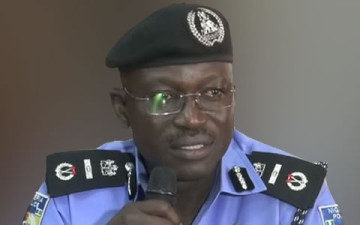 There was a mild Thursday in the Anambra State police command as some policemen men, including a Divisional police officer DPO, tendered their resignation, following their transfer to various parts of crisis- ridden North-East geo political zone of Nigeria.
The officers were transferred mostly to Borno and Adamawa states.
African Examiner gathered that the constoverisial (DPO) (names withheld), was serving at Anaku Division, in Ayemelum Council Area of the state before throwing in the towel.
Our Correspondent learnt that the DPO was to be due for retirement in February 2015, but was posted to Chibok in Borno State.
African Examiner gathered that the Officer was said to have told his colleagues and family that it would be better for him to go home in peace than in pieces since his retirement was at hand.
However, the move African Examiner further gathered, shocked the state police command, as many who were transferred to Sokoto and Bauchi states are also considering resignation option.
Efforts to speak with the state Commissioner of Police, Mr Usman Gwarry and the Police Pubic Relations Officer (PPRO), Emeka Chukwuemeka, failed as non of them could be reached on their mobile phones.
Meanwhile, our Correspondent learnt that the state PPRO Emeka Chukwuemeka, has been transferred to Sokoto.
Please follow and like us:
Short URL: http://www.africanexaminer.com/?p=16268