2 Arrested For Extortion, Impersonating LASTMA Officials
Featured, Latest News
Thursday, November 13th, 2014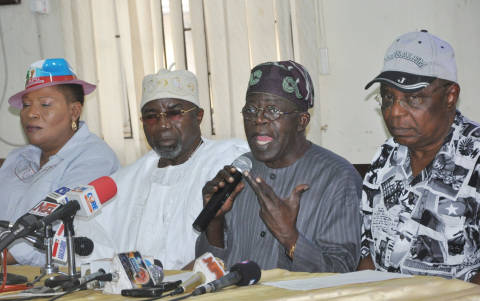 Two men have been arrested for impersonating officials of the Lagos State Traffic Managment Authority, LASTMA, and extorting N35,000 from an innocent motorist under false pretence.
Narrating his ordeals under the fake traffic managers at the Lagos State University Teaching Hospital, LASUTH, where he had gone for treatment as a result of injury sustained in the hands of the suspects, 62-year-old retiree of the Federal Aviation Authority of Nigeria (FAAN), Felix Adesanya recounted that he was discharged from LASUTH in September and given a medical appointment for 12 November, 2014.
To meet up with his appointment, he left his No. 4 Olaonisebe Close, Akute residence in his ash colored Toyota Camry with registration number KRD 653 BX.
According to the Abeokuta born indigene of Ogun State, he was flagged down by two men in mufti wearing a reflective jacket on their cloth at Akilo area of Ogba. He halted with the thought that the two were in need of assistance to move farther. To his surprise, the duo accused him of disobeying traffic personnel and all explanation that he did not commit any traffic offence fell on deaf ears as they were bent in arresting him.
The duo insisted that he has committed a traffic offence and forcefully entered the vehicle introduced themselves as LASTMA officials and flashed an ID card with the inscription of 'Lagos Traffic Taskforce.' They later demanded for his wallet, ransacked it and took N30,000 with a threat to take him to their office if he did not cooperate and summed up the money to N60,000.
In order to meet up with his appointment, Adesanya went on his knees begging his captives for mercy and was advised to take them to the nearest Automated Teller Machine (ATM) or face the risk of forfeiting his vehicle and paying N120,000 to government.
Left between the deep-blue sea and the devil, the retiree followed them obediently. At the ATM, they demanded to know his account balance in which he refuted and withdrew N5,000.
With N35,000, the fake traffic task forces were not yet done as they demanded that Adesanya dropped them back at the Guinness bus stop. As a result of the rigors he went through, the 62-year-old retiree was shaking and fagged out. In a bid to run away, the suspects waved down commercial motorcycles, and was about to mount same when the old man held on to one of them and started calling for help.
Pandemonium broke out, and people ran after them. One of the suspects jumped on the tail of a moving commercial bus, and it was while this was going on that a LASTMA patrol vehicle approached the scene and stopped the bus from moving away.
Giving an account of the incident, a LASTMA official, Jonathan Arewa recalled that at about 8:15am on Wednesday along Oba Akran inward Ikeja, there was a chase after a young man in a white shirt by an angry mob that was later caught and handed over to the LASTMA team on routine patrol.
The crowd accused him of robbing a man of N35,000 in collaboration with another man who was at large as at that time. It took the concerted efforts of the Police and the LASTMA team to stop the mob from lynching them. The suspects were taken to Area 'F' police station in Ikeja for further investigation.
Reacting to the incident in Lagos, The LASTMA boss, Engr. Babatunde Edu condemned the act and disclosed that the impostors were never staff of his agency and warned impostors to desist from the illegal act or face the wrath of the law as there would be no hiding place for them to perpetrate their evil deed.
He explained that the agency would continue to embark on an aggressive public enlightenment campaign to inform and educate Lagosians on how to identify a genuine LASTMA official and not to fall prey to impostors who are out to enrich themselves under the pretence of working for the State.
Edu revealed that LASTMA officials were to be in uniform at all time with visible name tag. He added that no officer must cover its name tag with beret, pen or other items, and motorist has the right of asking for the official's identity as anything short of this is illegal and must be reported to the authority.
Short URL: https://www.africanexaminer.com/?p=19601