Abducted Ex – NBA President Regains Freedom
Crime Watch, Featured, Latest News, News
Friday, October 24th, 2014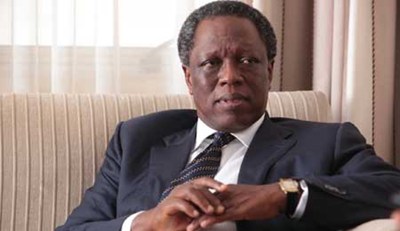 The abducted former President of the Nigerian Bar Association (NBA), Mr. Okey Wali (SAN), has regained his freedom from his captors.
Confirmation on the release was contained in a statement issued later Thursday by the current NBA President, Augustine Alegeh.
The press statement revealed that the prominent Lawyer, was released around 11 pm Thursday, which was exactly 13 days after he was held hostage.
The NBA President also confirmed that he has personally spoken with him and Wali affirmed that he was back, hale, hearty and in good spirit.
For now, the locations where he was held, released, also the terms of release  were not disclosed.
However, Alegeh expressed gratitude to his fellow colleagues, security agencies, Nigerians and the entire public on their support to the association as well as Wali's family while the search for the Rivers state born Lawyer lasted.
It would be recalled the former NBA head was abducted by some unknown gunmen on Saturday, October 11, 2014 in his homestead – Rivers.
In the meantime, the State's Police Command Public Relations Officer, Aminu Muhammad has also confirmed Mr. Wali's freedom.
Short URL: https://www.africanexaminer.com/?p=19070