Abuse of Office: Wike Didn't Return 15 UBEC Hilux Vehicles He Took For Campaigns –UBEC Driver
Exclusive Reports, Featured, Latest News, News From The State
Thursday, June 25th, 2015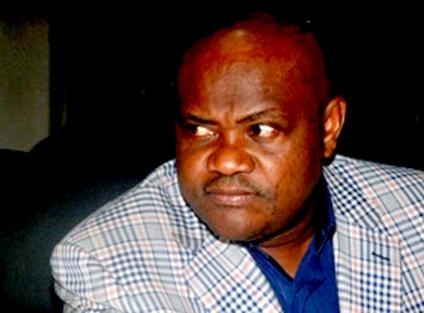 By Ayo Balogun (African Examiner) – A senior driver at the Universal Basic Education Commission (UBEC) has cried out that River state Governor Nyesom Wike failed to return the 15 Toyota Hilux Trucks he took from the agency for his governorship campaigns while serving as the Minister of state for Education.
The driver, name withheld, explained that Wike, the then minister of state, "borrowed" the vehicles promising to return them back to the fleet after the presidential and the governorship campaigns, but the driver feared that the 15 vehicles may never made it back to UBEC's fleet.
He said he was particularly angry when he saw on television how Mr. Wike was sending armed state officials out to recover government vehicles from officials who served under his predecessor, whereas "he too failed to return our own vehicles in his possession."
"If you ask the governor he will tell you that he still has the 15 Toyota Hilux vehicles which we were told he borrowed for his governorship campaign. I believe, it is wrong for a political office holder to abuse his office by taking advantage of the govt. resources in their possession, and using it for politics," the driver stressed.
The driver further lamented that the 15 vehicles taken away from their fleet are affecting their operations because the pickup trucks are what they use to go to remote rural villages to execute the agency various rural development programs.
He appealed to Mr. Wike to show leadership by example by returning the truck back to UBEC office.
Apart from the vehicle theft, African Examiner's sources at UBEC also confirmed that Mr. Wike in criminal connivance with some senior officials of UBE and the then "almighty" presidency allegedly committed monumental frauds at UBEC when he held sway as minister of state for education.
Details to follow…
Short URL: https://www.africanexaminer.com/?p=24169