Afenifere Group Endorses Fayemi For Re-election
Featured, Latest News
Sunday, September 22nd, 2013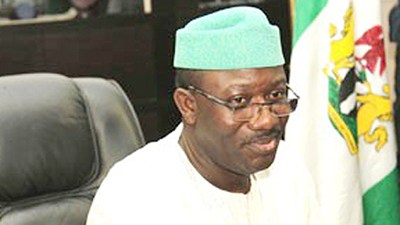 The African Examiner
The Afenifere Renewal Group (ARG) at the weekend endorsed Governor Kayode Fayemi for a second term in office.
The endorsement, which was announced at a press conference in Ado Ekiti, ended a three-day Governance Assessment Tour of the group to the state, during which it inspected a number of projects and listened to presentations from representatives of government agencies.
The group's national Chairman, Olawale Oshun, a former Chief Whip of the House of Representatives,  said Fayemi's sterling performance deserved an unopposed ticket for a second term and a massive victory at the polls.
"Fayemi's policies are not just about executing projects, they are focused on human developmental goals, saying that the governor had also shown he could uphold the welfarism ethos of the founding fathers as espoused by the movement led by late Chief Obafemi Awolowo," he said.
"With what we have seen, we can boldly say that Ekiti State is ready to tap into regional, national, and global economic potentials while also developing its local economies to global standards."
Oshun enjoined Ekiti residents, especially the youth, to shun the prevalent get-rich-quick syndrome and beggarly lifestyle that is beginning to take root in our culture, advising them to "key into the new policies of government on agriculture, knowledge economy, and information technology."
Oshun said the group had also observed areas that needed improvement and would duly inform Fayemi of such, adding that in a presidential system, a performing governor or president deserved re-election automatically for the sake of stability and continuity.
The group's General Secretary,  Ayo Afolabi, explained that ARG in May set up a Governance Assessment Committee to examine the policies of governors of states in Western Nigeria, saying the motive was to make sure governments in the region were adhering to its political agenda and philosophy.
The committee, headed by famous Nigerian footballer, Chief Olusegun Odegbami, contracted a leading consulting firm to do an independent research on policies of Ekiti State under Governor Fayemi.
While reading the committee's report,  Odegbami said the governor was assessed based on the six criteria enunciated in the Minimum Irreducible Demand charter adopted by the Yoruba Assembly.
The criteria are education, healthcare, wealth creation, infrastructure,  water supply, and governance and regional integration.
He said the state's economy, before Fayemi came in, depended heavily on federal allocations and civil service jobs, but that in three years, Fayemi had created new economies and that the state looked poised to break its dependence on federal allocation.
"He was the first governor to implement social security fund for elders and now, about three other states have followed suit. About 1, 100km of roads, out of 1, 300 federal and state roads in the state have been constructed or under construction. This excellent network of roads is good for agriculture and tourism," he said.
The committee's report concluded that "another term in office for Governor Kayode Fayemi can only mean continuity of his blazing governance based on globally accepted principles of democracy and participatory governance.
"Therefore, the committee endorses him for re-election and enjoins residents of Ekiti State to vote massively for him in the forthcoming gubernatorial election. For now, Governor Kayode Fayemi holds the key to the future peace and prosperity of Ekiti State."
Short URL: https://www.africanexaminer.com/?p=1583