Agwariawvodo: It's A New Day for Delta Central -Niboro
Featured, News
Wednesday, September 25th, 2013
The African Examiner,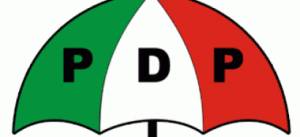 The Former Presidential spokesman Ima Niboro has hailed the emergence of Chief Emmanuel Agwariawvodo as PDP candidate for Delta central senatorial by-election saying it is  "victory for all Urhobos, and victory for democracy."
In a statement made available to African Examiner, Niboro added that Agwariawvodo is a tried and tested patriot, a man of the people. By his victory, destiny has thrust upon him the urgent task of leading Delta Central back into the mainstream of National politics.
Hear him: "I commend all who fought gallantly and lost, and urge them to close ranks at this critical time, and put paid to the politics of opposition and retrogression that has been our unfortunate lot in the last few years.
"With Agwariawvodo, it is a new dawn for Delta Central:  a promise of infinite possibilities!"
Recall that the Delta central senatorial seat became vacant following the death of Senator Pius Akpo Ewherido on July 1st, 2013.
Short URL: https://www.africanexaminer.com/?p=1712