Amaechi Election: Supreme Court Adjourns Till November 11
Featured, Latest News
Thursday, October 3rd, 2013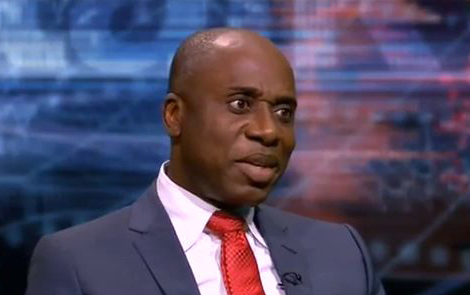 By Our Correspondent
Disappointment is the word to use to capture the mood of the anti-Amaechi folks who have been spreading rumours around Port Harcourt and indeed the whole country that the Supreme Court will remove the governor from office today (Thursday).
Even when the governor travelled to New Jersey, United States last week to receive an exemplary leadership award from the African Writers Endowment, it was rumoured that he had fled the country with his family in anticipation of his ouster today
However, it was anti-Amechi's legal team that begged for adjournment today to enable a consolidation of motion in which the respected judges of the Supreme Court agreed to.
Our correspondent gathered that the case before the supreme court is not even about removing Amaech from office; the anti-amaechi camp is just asking the supreme court to rule that an election case hitherto closed against Amaechi's re-election be reopened at the appeal court.
A move that many believe is orchestrated by the presidency following Amaechi's involvement in the PDP's splinter group and for being a member of the G7 governors allegedly against Jonathan 2015.
After the Supreme Court adjournment, George Ukwuoma-Nwogba, the Rivers State Publicity Secretary of the faction of the Peoples Democratic Party loyal governor's Amaechi said in a statement:
"Amaechi's government is on course. In as much as we may not wish to praise the learned and highly respected Supreme Court Justices, the drama in the nation's topmost court today showed how confused are those seeking for Amaechi's seat.
"The same people asking for time were today seeking for adjournment. Let them be told that there's no vacancy in the Brick House until 2015."
Short URL: https://www.africanexaminer.com/?p=2108