Amosun, APC Senators, Reps Close Ranks as Party Registration Begins
News, News From The State
Monday, February 3rd, 2014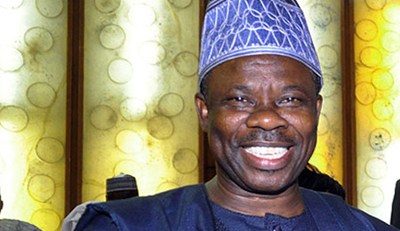 The unity among members of the Ogun State chapter of the All Progressives Congress (APC) was reaffirmed on Monday in Abeokuta as party faithful led by the state governor, Senator Ibikunle Amosun and National Assembly members from the state attended the stakeholders' meeting on the party registration exercise due to commence on Wednesday.
The event gave the lie to the rumours of polarisation within the party and irreconcilable differences among its chieftains.
Speaking at the event, the Ogun State APC Membership Registration Chairman, Hon Adeniyi Fabikun, called on supporters of the party in all the nooks and crannies of the state to troop out en masse as from tomorrow to register.
He explained that registration would start by 9am and end 5pm daily till Sunday, February 2014 when the exercise would end.
The Chairman informed the stakeholders that intending APC members were expected to come with 2 passport photographs. Signature or thumb-print would be required but no participant would pay a dime for the exercise.
He urged the stakeholders to return to their constituencies for massive mobilization and enlightenment so that the exercise would be a huge success.
The State Governor, Senator Ibikunle Amosun, urged supporters of the party to be orderly and ensure a peaceful registration exercise.
He used the opportunity to stress the unity of the party, noting "all the chieftains of the party including its leader, Chief Olusegun Osoba, are one".
"We must through our words and actions affirm the oneness of all members in Ogun APC at all times; there is no more ACN, CPC, ANPP; we are all one," Amosun told party faithful that gathered at the June 12 Cultural Centre.
Among those present at the stakeholders' forum were Senator Gbenga Kaka (Ogun East), Senator Akin Odunsi (Ogun West), Senator Gbenga Obadara (Ogun Central) and all political appointees at the state level, including Commissioners, Special Advisers, Senior Special Assistants, Special Assistants and Consultants on Local Government Affairs.
Others were Chairmen, Secretaries and National Officers of the Legacy Parties (ACN, ANPP and CPC) and interim National Officers of the new party.
Short URL: https://www.africanexaminer.com/?p=7923