APC Criticizes Federal Government Over Insecurity, Oil Theft in Rivers State
Latest News, News
Sunday, March 2nd, 2014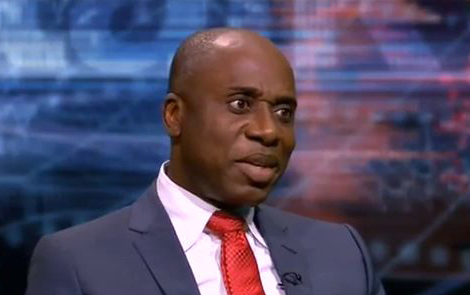 The Rivers State Chapter of All Progressives Congress has blasted the federal government over what it called insensitivity of the federal government towards security issues and oil theft in Niger Delta Region.
The party in a press statement issued on Sunday by Chief Eze Chukwuemeka noted that, "of particular worry to us is the Federal Government's deliberate refusal to tackle the twin evil of insecurity and oil theft ravaging Rivers State and other parts of the Niger Delta.
APC recalled that Governor Chibuike Rotimi Amaechi, had some days ago while hosting the British Minister for Africa and Member of Parliament, Mark Simonds, lamented about this issue of insensitivity of the PDP Government at the centre to the insecurity and oil theft in Rivers State.
The Governor said "my administration had procured two surveillance helicopters that would assist the Federal Government to fight oil theft, but shockingly the Federal Government has refused its arrival to the state.
"I don't know how much you have seen about oil theft, and I don't know if the Federal Government is serious about combating oil theft. Why I say this is that for two years now, the federal government has refused entry into the country, two surveillance helicopters paid for by the Rivers State Government.
These helicopters have cameras and their job is to fly all over and whomever that is stealing oil, you will see. And the helicopter will have a monitor with the Army, Police, Airforce and with the Department of State Security (DSS.)
I suspect the refusal may be for political reasons. The helicopters have been packed in America for two years now, and the Rivers State Government is paying demurrage on them. But, if you see how much oil we are losing, we hear it is about 7 billion dollars annually, then you will see that we need the helicopters.
We paid for it, not the Federal Government, and we are prepared to help them but the President has emphatically refused to allow the two helicopters into the country for the past two years. We are still paying demurrage."
The All Progressives Congress (APC), Rivers State Chapter, strongly condemned what it described as 'act of gross wickedness' by the Federal Government which raises serious questions about the sincerity of the PDP Government to fight corruption and protect the pipes that transport the crude oil that sustains the country's economy.
Short URL: https://www.africanexaminer.com/?p=8719