APC Faults Jonathan's N150 Billion Loan Request  
Featured, Latest News
Sunday, July 20th, 2014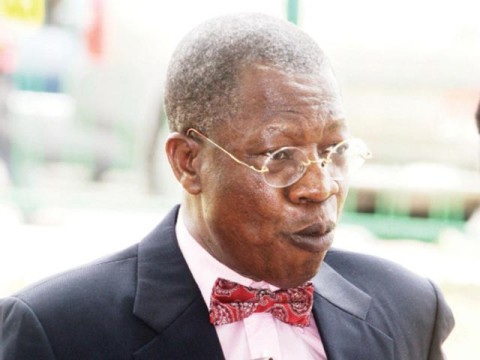 The All Progressives Congress (APC) has requested the National Assembly to scrutinize President Goodluck Jonathan $1-billion (N150 Billion) external loan request to combat Boko Haram insurgency in the country.
The party opined that the present administration had no business borrowing money if it had accounted for US$20 billion from oil funds.
In a statement issued in Lagos on Sunday by its National Publicity Secretary, Alhaji Lai Mohammed, the party argued if the missing oil funds was only between $10 and 12 billion dollars as admitted by the Federal Government, the sum represented over 10 times the new loan it sought Senate's permission under the conditions yet unknown.
APC described as "disingenuous and sheer blackmail" the argument that the money was for national security or that it would facilitate the release of the over 200 Chibok Secondary school girls who were abducted about 100 days ago.
Given the heavy annual allocation to defence, the party argued that the President's justification for the external facility, was "hollow" affirming that the abducted girls were still being held hostage in the bush due to "cluelessness and incompetence" on the part of the present administration, which it accused first waited for 19 days before admitting that the girls were indeed kidnapped, alleging that approving such request would encourage "more incompetence and corruption "
Against this background, APC urged the National Assembly to put national interest above all other considerations by taking a dispassionate and non-partisan look at the President's loan permission.
While requesting the Senate to be critical and inquisitive about the present state of the military equipment and the $20 billion missing oil funds, the opposition APC recalled that the country's civil war, which lasted three years, was prosecuted by the government without resorting to any external borrowing, owing to proper management and competence, whereas, the sum that have been expended so far, to fight dreaded Boko Haram in the last five years, has not yielded substantial result.
APC wondered why the Jonathan administration which roundly rubbished Governor Kashim Shettima of Borno State, North Eastern Nigeria, when he articulated the need to adequately equip and motivate the Military and other security operatives has now turned around to admit that the military needed modern hardware to curtail the insurgency.
Mohammed in the statement disclosed that his party aligned with those who have allegedly cautioned against the National Assembly issuance of "a blank cheque" to the administration, owing to its inability to account for the past budgetary allocations for the security and defence as well as its inability to check the insurgents, revealing that 20 per cent of the total national budget of N4.962 trillion, which is about N968.127 billion was allocated to Defence.
The statement also accused President Jonathan's administration of financially – inducing legislators in the opposition states to impeach their Governors.
Short URL: https://www.africanexaminer.com/?p=14661