BREAKING: Senate Approves N30,000 New Minimum Wage
Featured, Latest News, News
Tuesday, March 19th, 2019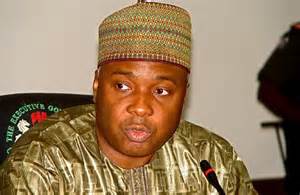 ABUJA, NIGERIA (AFRICAN EXAMINER) – The Nigerian Senate has approved the proposed new National minimum wage of N30, 000.
The new minimum wage Act CAP N61 LFN (repeal and re-enactment) Bill, 2019, was read Tuesday for the third time and passed the same day.
Prior to this, a report by the Ad hoc committee on the new National minimum wage was presented by Senator Francis Alimikhena. The presentation was followed by the dissolution into the Committee of the Whole for the clause by clause consideration of the report of the Ad-hoc Committee.
Senate Leader, Ahmad Lawan in his contribution at the last reading said, "The Ad-hoc Committee promised to give a new minimum wage to Nigerians and they have fulfilled the promise. This gesture should be appreciated. We do not have to wait until we are threatened with strike action before we take action. The Nigerian workers must show that the government is paying them and they are paying the government in service."
Speaking after the final approval of the Bill, Senate President, Bukola Saraki said: "I want to commend the leaders of the organisations of the union. Let me also state that as government, we should ensure that at times like these, we should not wait for …strikes to do what is truly deserving for our workers. Let me join our colleagues to commend the efforts of the committee. More importantly, let me commend the patience of Nigerian workers and the leadership of the Labour Union, who have over the years been calling for this minimum wage and have carried their efforts responsibly."
With the Senate's approval, the next step is for the Bill to be transmitted to President Muhammadu Buhari to assent it to Law.
The agitation for the new minimum wage has caused many flexing of muscle between the various arms of governments and the organized Labour prior to the just concluded general elections in the country.
Short URL: https://www.africanexaminer.com/?p=47778