Capsized Mali boat: Dozens more bodies are found
African News
Saturday, October 19th, 2013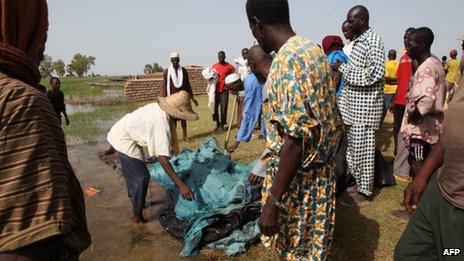 The Malian authorities say 72 people are now known to have died when a boat capsized a week ago on the River Niger.
Rescuers found the bodies of dozens more passengers after the boat was refloated, Mali's Security Minister Sada Samake said.
He said 210 people survived the accident, in which the vessel broke up near Konna whilst en route north from the town of Mopti to Timbuktu.
Eyewitnesses had said the boat was overloaded with cargo.
"The rescue teams have been able to bring it to the surface," General Samake announced in a press conference reported by the French news agency, AFP.
He said 72 had died, and there were 210 survivors, of whom 11 were lightly injured.
Officials had previously said 39 people died in the accident.
He thanked the French military for its help in providing a medical team after the accident.
BBC
Short URL: https://www.africanexaminer.com/?p=3222