CBN Frowns At Excessive Banks Charges; Orders Prompt Refund
Banking & Finance, Business, Featured, Latest News
Saturday, June 14th, 2014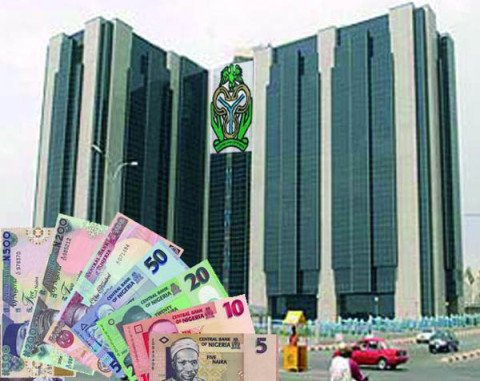 The Central Bank of Nigeria (CBN) has made good its fresh policy as it has ordered Banks to refund illegal fees charged customers in the last 12 months.
The order was contained in a circular titled: 'Implementation of the revised guide to bank charges -Commission on Turnover', issued by the apex bank and signed by its Financial Policy and Regulation Department Director, Franklin Ahonkhai.
African Examiner learnt that CBN has groused over excessive charges by some banks on customers on the Commission on Turnover in the last few months, while some lenders had also imposed illegal maintenance fees on the CoT-free accounts.
CBN has also given all the DMBs 30 days' deadline to refund the excess charges or face severe penalties.
The circular reads, "It will be recalled that the CBN, in conjunction with the Bankers' Committee, issued the revised guide to bank charges (the guide) on March 27, 2013.
"Section 3.1 of the guide provides that Commission on Turnover is negotiable subject to maximum of N3 per mille in 2013; N2 per mille (that is N1000) in 2014; N1 per mille in 2015; and that no CoT will be charges from 2016.
Information available to the CBN indicates that some banks are still charging the CoT at the rate of N3 per mille, which was the agreed rate for 2013."
The circular further stated, "The CBN hereby reiterates that the maximum CoT allowed by the guide for 2014 is N2 per mille.
Consequently, all banks that have charged excess CoT since the effective date of the guide are hereby required to refund same to the affected customers not later than 30 days from the date if this circular.
"Our attention has been drawn to the practice by some banks of charging fees which are alien to the guide… Some banks offer accounts that are supposedly CoT-free but impose a maintenance fee or similar fee – a fee not covered by the guide." The circular exposed.
Short URL: https://www.africanexaminer.com/?p=12661