CONFAB: Delegates To Start Deliberation on Committee Reports On Monday
Latest News, News
Sunday, May 18th, 2014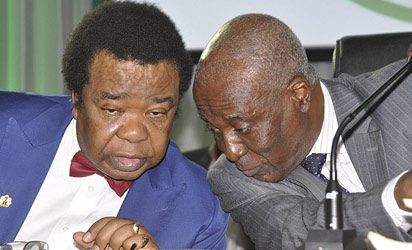 Oyewale Oyelola
Delegates at the ongoing national conference in Abuja will resume plenary session on Monday to commence discussion on the recommendations of 20 standing committees of the conference.
Conference Assistant Secretary, Media and Communications , Mr James Akpandem on Saturday told Journalists in Abuja that all the National Conference Standing Committees will submit their reports latest on Sunday, May 18, 2014.
Akpandem announced that delegates will resume plenary session on Monday, adding that the conference's secretariat would be reproduced over the weekend and made available to the delegates at the resumed plenary.
According to him, "Although seven committees indicated, as at Thursday, that their reports are ready, four actually submitted their full reports by noon of Friday, May 16, 2014.
"As at 6.30pm on Friday the remaining Committees were still meeting to tidy up their reports and there were indications that all the reports would be turned in by Sunday.
"The delay by some Committees to turn in their reports by Friday, as was expected, is indicative of the workload.
"It is also the desire for thoroughness by those Committees that have been meeting on weekends, public holidays and even during the World Economic Forum week.
"The reports available and those that will be coming in afterwards would be reproduced over the weekend and made available to delegates as they resume for plenary on Monday.
"All Committees' chairmen are expected to lay their reports before the plenary on Monday and delegates will be notified of the Reports that would be discussed subsequently."
Akpandem disclosed that four committees had so far submitted their full reports included Social Sector and Environment committees Submitted 89pages and 51 pages report respectively.
Land Tenure Matters and National Boundaries submitted 30 pages report while Citizenship, Immigration and Related Matters submitted a 32-page report.
The committees commenced sitting on April 22, 2014 and deliberated on their terms of reference for four weeks.
African Examiner investigations revealed that the report of Power devolution and Resource Control committees might generate tension on the floor because northern and southern delegates failed to reach consensus at committee level.
Short URL: https://www.africanexaminer.com/?p=11510