Mass Defection: No Plan To Remove Deputy Speaker Ihedioha
Featured, Latest News, News
Tuesday, January 7th, 2014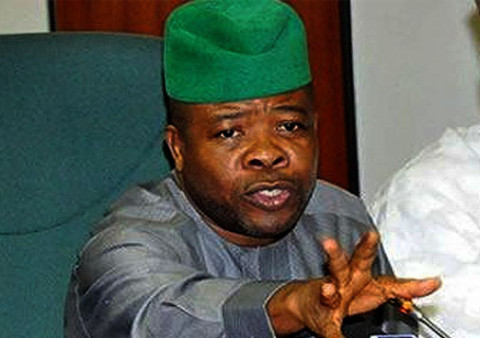 Following reports making the round that the deputy speaker of the House of Representatives Emeka Iheodioha may lose his job because his party, Peoples Democratic Party (PDP) has lost its majority status, the Vice Chairman of the House Committee on Information Victor Ogene has come out to dismiss such speculations.
Speaking with Journalists in Abuja on Monday, Hon. Ogene explained that both the speaker and the deputy speaker of the house cannot lose their seats even if their party loses majority seats in the house in case of defection.
He also added that even if the speakers defected to APC, the deputy speaker can remain in PDP saying "It would not be an unusual scenario as it had happened in the past."
He further argued that:  "Resignation, death or impeachment is the only way that a vacancy can occur in the office of the speaker or deputy or indeed, any other principal officer's position.
"However, Order 7 (2) of the House Rules states that while those of the majority leadership come from the party with majority members, the minority parties nominate from among themselves, minority leader, minority whip, deputy minority leader and deputy minority whip.
"But for presiding officers like the speaker and deputy, for a vacancy to occur thereof, the person has to resign or be impeached and impeachment requires two-third of members which is 240 members."
Short URL: https://www.africanexaminer.com/?p=6896