Federal Lawmakers Insist on Constituency Projects To Attract Federal Presence – Dogara
Featured, Latest News, News
Sunday, June 5th, 2016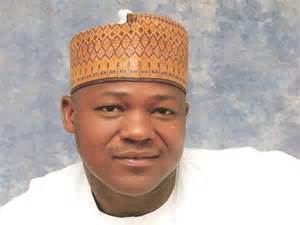 By Ayodele Afolabi
GOMBE, NIGERIA (AFRICAN EXAMINER) – Speaker of the House of Representatives, Hon. Yakubu Dogara, said members of the National Assembly (NASS) insisted on zonal intervention or constituency projects because it is the only way to attract Federal presence to their people.
Dogara said if not for constituency projects that were included in the budget, majority of Federal constituencies would not have a single Federal project due to lopsided nature of scheme allocation in the budget.
According to a statement signed by the Speaker's Media Adviser, Turaki Hassan, Dogara made the submission weekend in Billiri town, Gombe state at the empowerment programme organized by Mr. Ali Isa J.C, member representing Balanga/Billiri Federal constituency.
Dogara argued that although it is not the responsibility of lawmakers to provide some of the things people request from them, rather, it was in the realization of the fact that conditions were hard for the people, and because service to humanity is at the center of the "representation that we do, most legislators have taken it upon themselves to provide; promote and to deliver the training that he is given to his constituency today."
He explained that were it not for the instrumentality of the zonal intervention that lawmakers have in the Federal budget, it would have been absolutely difficult; if not impossible, for the Hon members to provide the things they do and even train some of their constituents.
"The only way through which we can maintain fairness in governance, fairness across the length and breadth of this country is by patronizing Federal constituencies, when you patronize Federal constituencies you have touched every nook and corner of Nigeria and that is why we will continue as leaders to ensure that we have programmes in governance that touche directly on constituencies of this country", he said.
The Speaker also admonished Nigerians to go back to work because the freedom given by democracy should be invested in making democracy to work.
"When we provide roads; we are not providing them for people to travel on them for parties or to attend functions, no. They are supposed to be for the movement of goods and services, and who produces these goods? The citizens of a democracy and all of us must go back to work."
He also reiterated that despite the current hardship occasioned by rising cost of living in the country, Nigerians have every reason to celebrate democracy even for the freedom that it gives because the atmosphere is devoid of intimidation.
Short URL: https://www.africanexaminer.com/?p=33351