Ghana Denies Reports of Ebola Outbreak
Latest News, West Africa
Monday, May 21st, 2018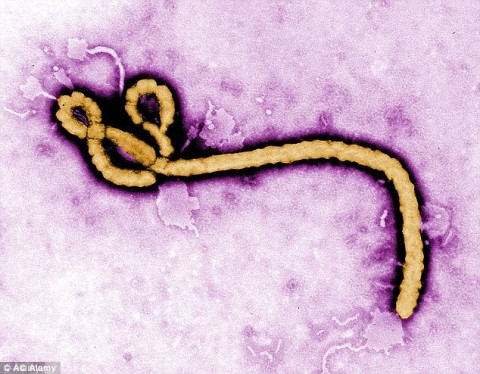 (AFRICAN EXAMINER) – The Ghana Health Service (GHS) on Monday refuted reports of an outbreak of the Ebola Virus Disease (EVD) in the country.
The denial followed social media reports that claimed an Ebola outbreak in Ghana and that the health authority was trying to suppress the information.
"We want to state emphatically that the report is false and misleading and that there is no such incidence of Ebola in Ghana," the GHS said in a statement signed by its Director-General, Anthony Nsiah-Asare.
The statement said Ebola was a highly infectious condition and that when there was an outbreak in a community there was no way the National Health System could keep it secret from the public.
It added that the health system was part of the global community and mandated by international health regulation to report all such conditions if they occurred.
It assured the general public that since the reported outbreak in the Democratic Republic of Congo, the surveillance system has been intensified, including at the points of entries, to detect any case should it occur.
According to the latest statement of the International Health Regulation (IHR) Emergency Committee on the epidemic, the outbreak in DR Congo is a local one and has not met the conditions for a public health emergency (PHE) of international concern.
There is, therefore, no restriction on trade or travel.
Countries are, however, encouraged to strengthen their preparedness to address any PHE.
According to the World Health Organisation, Ebola is passed onto human population through close contact with the blood, secretions, organs or other bodily fluids of infected animals.
Short URL: https://www.africanexaminer.com/?p=44015