Global Initiative For Peace Launches Project TOUCH A LIFE TODAY
Featured, Latest News, News
Thursday, May 4th, 2017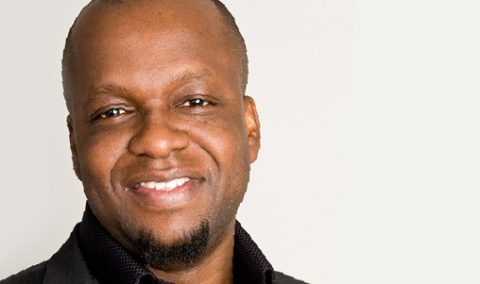 (AFRICAN  EXAMINER – The GIPLC which is expected to cater for about 1000 patients, in 3 states, over 3 weeks, kickoff on April 25th and is expected to end 17th May 2017. 
The non-governmental, not-for-profit charity organisation, which was founded in 2006 to cater for orphans and vulnerable children in Nigeria, has launched this new project as part of Igho Charles Sanomi II's birthday celebrations and to commemorate the GIPLC's 11th anniversary. 
1000 identified vulnerable Nigerians in Abuja, Delta and Benue States will receive financial support to subsidize and assist their medical bills. Visits will also be made to patients to follow up on their progress.
A full professional team of GIPLC staff, doctors and nurses have been deployed to ensure the desired impact is met and lives are touched and saved. 
Igho Sanomi, Founder and Chairman of Taleveras, and past recipient of a Dr Martin Luther King Legacy Award for Philanthropy and International Service said: "Supporting the work of the GIPLC is something I have done for many years, in many ways. This year I wanted to do something which would help even more of the vulnerable people who have been at the core of the GIPLC activities. This unique initiative seeks to touch the lives of the most needy members of our communities at a time when they need it the most. This is something I believe in wholeheartedly and to which I am pleased to have been able to lend my support."
Nuhu Kwajafa, GIPLC Co-ordinator, said: "We give God all the glory for His blessings and the capacity and the will, for people like Igho Sanomi to give back to those in need.  We pray that by this gesture, ICS II will endear others to do same, so we may sustain this practice on a yearly basis. Ultimately, the goal is to stimulate the mobilisation of resources and raise awareness on the plight of those living in especially difficult circumstances. GIPLC will coordinate and share this experience daily. God bless you all."
Project Update
Project "TOUCH A LIFE TODAY" visited Ughelli General Hospital and Kiagbodo General Hospital in Delta state on 2nd May 2017.  So far 131 patients including children, women and men had their medical bills subsidized. 
Short URL: https://www.africanexaminer.com/?p=39112