Group Hails Jonathan Over Reduction In Fuel Price; No, Reduction is Mere Token -APC
Featured, Latest News
Tuesday, January 20th, 2015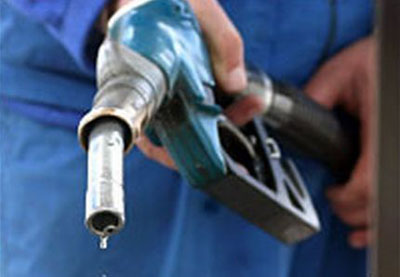 A group named National Democratic Vanguard has commended President Goodluck Jonathan on the reduction of fuel pump price to N87 per liter.
A statement signed by the secretary of the group Kola Salau said the reduction further "demonstrates the readiness of President Jonathan administration to always put the interests of Nigerians at the fore of governance and policies."
The group recalled that the Government increased the pump price of fuel to N141 in 2012 but promptly brought it down to N97 in response to public outcry hailing the president as a listening leader.
Meanwhile, All Progressives Congress (APC) has faulted the group's commendation describing the reduction as not only a mere token but "too meagre too late."
In a statement issued in on Monday by its National Publicity Secretary, Alhaji Lai Mohammed, the party said the pump price of a litre of fuel should not be more than 70 Naira, meaning that at 87 Naira per litre, the government is forcing Nigerians to subsidize the massive corruption in the oil sector by 17 Naira for every litre of fuel.
"When crude oil was selling at 100 dollars per barrel, the landing cost of PMS without subsidy was 125 Naira per litre. Now that the oil price has crashed to about 44 dollars per barrel, landing cost without subsidy is about 65 Naira per litre.
"The same goes for diesel which should not sell for more than 90 Naira per litre,"
"Early this year, Zambia slashed the price of petrol by 23 per cent while Tanzania reduced the pump price of the product by 16%.
In the US, which until recently was importing crude oil from Nigeria, the price of fuel has fallen for 113 consecutive days as of Jan. 16. Therefore, the 10.3% price slash in Nigeria is too meagre too late." Lai Explained.
Short URL: https://www.africanexaminer.com/?p=21735