Hong Kong Awaits Test Result Of Suspected Nigerian Ebola Victim
Featured, Latest News
Sunday, August 10th, 2014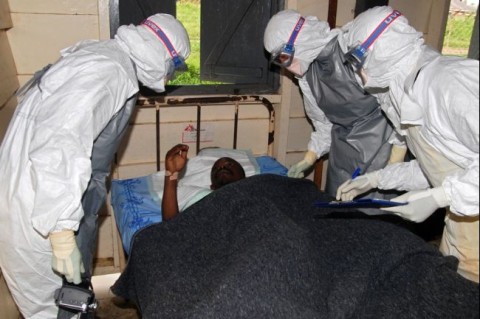 Nigeria is in trying times regarding the ravaging Ebola Virus Disease (EVD) as another of its national is being identified and tested for the virus in Hong Kong.
The Asian country's spokesperson confirmed on Saturday that a 31-year-old Nigerian (male) is currently quarantined, hospitalized and put under surveillance to determine whether he has been infected with the deadly virus, which has killed almost 1000 victims in the West African sub region.
The government image maker confirmed that the Nigerian suspected victim's preliminary test result was expected tonight, (Sunday), indicating that the man was being attended to at the city's Princess Margaret Hospital.
It would be recalled that in late July, the Hong Kong authority declared it would as a precautionary measure quarantine people suspected to be infected with EVD from any of the affected country.
In a related development, police in Liberia has stop protest by some citizens  against the delay in attention to those with the dead  bodies of Ebola victims. Earlier, the Liberian government which declared state of emergency on the virus in the four counties last week, has been battling with the citizens indiscriminate dumping of the victims on the streets and roadsides, a situation which opposed to directive that EVD corpses be deposited at a special centres.
The first victim of the disease in Nigeria, was an American – Liberian, Patrick Sawyer. He died in a private hospital about three weeks ago in Lagos.
Guinea, another worst hit West African nation, has announced the closure of its land borders with Liberia and Sierra Leone, both believed to be with the alarming record of EVD casualty cases.
The World Health Organisation (WHO) declared an international health emergency on Friday. Nigeria followed the suit same day and in addition, announced release of N1.9 billion to fight the scourge.
Short URL: https://www.africanexaminer.com/?p=16029