ICPC Challenges Traditional Rulers On Unmerited Honour To Persons With Moral Questions
Latest News, News, Politics
Thursday, October 15th, 2015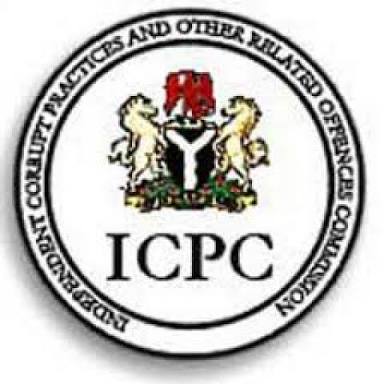 By Ignatius Okpara, Enugu
The Independent Corrupt Practices and Other Related Offences Commission (ICPC) has challenged traditional and religious leaders in Nigeria to stop undue praises on wealthy individuals with questionable characters in their communities.
It regretted suggested rather than exposing such people within their environments, some monarchs have over the years, accorded unmerited recognition to them due to their selfish and personal interest.
Speaking Thursday during a one day Town Hall Meeting with traditional rulers, and other stakeholders in Enugu, the Head, South East Zonal Office of ICPC, Hassan Mohammed, posited that royal fathers must start imbibing the culture of speaking out against corruption in their respective communities, no matter whose ox is gored.
He stated that it has become obvious that the anti-graft agency alone could not win the war against corruption in Nigeria hence, the need for all critical stakeholders such as the royal fathers to join hands with it, in fighting the menace which he said, has eaten so deep into the fabric of the nation.
The South East ICPC boss, explained that the aim of the meeting was to sensitize the royal fathers on the need to fight corruption in their respective domains because of their influential nature.
Mohammed stressed that the royal fathers have a big role to play in the war against corruption, because every corrupt individual comes from a community or locality.
His words: "It is obvious that ICPC alone cannot win the war against corruption in Nigeria,
People must stop keeping quite in the face of corruption.
"Corruption war must be people-driven", adding that the media also has a very big role to play in the fight.
In her remarks, the Executive Member, representing South East Zone in ICPC, Dame Julie Nwarieaku, had frowned at a situation where traditional rulers conferred chieftaincy titles on corrupt individuals, simply because of their ill-gotten wealth.
As custodians of the people's culture, royal fathers according to her, must always resist the temptation of aiding and abetting perceived corrupt wealthy individuals in their areas".
"Our traditional rulers must always distance themselves from such corrupt people, so as not to drag their integrity and image to the mud" Nwarieaku said.
She noted that the muster called corruption has really done serious harm to the Nigerian nation, "and we must join hands collectively to fight it".
The ICPC officer argued that for Nigeria to win the war against the cancer worm, the people must change their ways of life as well as begin the fight with themselves.
The event was attended by traditional rulers from various local government areas of the state, religious leaders, security agencies, government functionaries, among other stakeholders.
Short URL: https://www.africanexaminer.com/?p=26442