Iran Accuses Saudi Arabia Of Bomb Attack On Embassy
Featured, Latest News, World News
Thursday, January 7th, 2016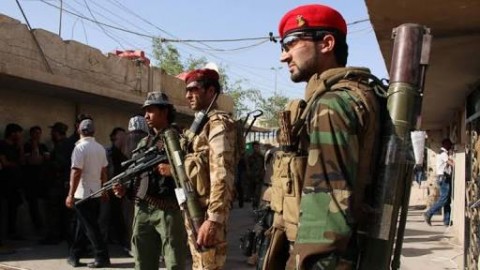 The diplomatic row ongoing between Iran and Saudi Arabia Thursday deepens as the Shiat Middle East nation accused the Saudi-led coalition warplanes of "deliberately" bombing its embassy in Sanaa, the Yemen's capital.
The local media quoted Iranian foreign Ministry Spokesman, claiming that members of staff had been wounded in an air strike.
In the same vein, the report indicated that Sanaa residents reported dozens of air strikes Thursday by the coalition, which is battling Houthi rebels.
However, a coalition Spokesman said the air strikes had targeted rebel missile launchers, while the rebels used abandoned embassies for operations.
The latest diplomatic showdown between the countries was sparked off last weekend after execution by the Saudi authorities of a renowned Iranian cleric, Sheik Nimr al-Nimr and 46 others.
Saudi Arabia kingdom accused Iran of supporting the Houthis militarily, but the Shiat-led Arab country has since denied the allegation.
The Saturday execution prompted massive protest by the Shiites to the Saudi Embassy in Tehran, the Iran's capital. The diplomatic structure was razed by fire, a development that prompted Saudi to break her diplomatic ties with Iran and withdrawal of her envoys.
Short URL: https://www.africanexaminer.com/?p=29179