NAN Refutes Reports on New York Office Closure
Featured, Latest News
Thursday, June 5th, 2014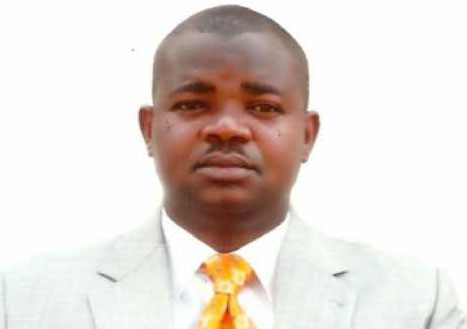 By Our Reporter
The management of News Agency of Nigeria (NAN) has clarified speculations and refuted the purported closure of its office at the United Nations premises in New York.
Acting Editor-in-Chief of the agency, Lawal Ado, made the clarification in a release made available to African Examiner. He disclosed that the rumour of the closure was "strange" adding that, his office has not received any official communication on the development from the United Nations Information Centre, "neither has the Nigerian Permanent Mission to the US has so been informed"
The statement clarified that NAN management, long before the new Managing Director, Ima Niboro, assumed office, had pegged the tenure on foreign service for its staff at two years, while the former staff at the New York office returned on completion of his tour of duty last February, hence, the approval given by the new boss on nomination for a replacement.
Ado affirmed that NAN has not closed its operations in New York instead, plans are ongoing for "expanding its operations in strategic countries beyond its present locations". He also called on the public to note that the agency "owns and maintains its official property in New York, aside from the office space made available to it by the United Nations". Although, he admitted that issues raised in the closure report concerning "problems with financial controls" may be correct since there is a financial audit report covering 2012 and 2013 operations at NAN, but were  financial years before the present management.
Strangely, NAN Acting editor claimed the report created imaginary staff "being owed several months of salaries." The statement again clarified that like other Federal government staff, NAN officials receive their salaries as at when due from the consolidated service wide salaries vote and does not pay its staff directly, and no staff of the agency has complained of unpaid salaries.
The release stated that it is also important to hint, that on assumption of the present management, it identified salient areas of reform in process and structure, which led to creation of three new directorates, including foreign operations, Lagos operations as well as research and planning, "to further enhance our operational capabilities". Similarly, the agency said it has initiated a number of programmes to revamp its activities and operations.
In the same vein, NAN announced that it has developed a new website which will be unveiled soon as well as retooled its SMS Platform to broaden its subscriber base. It revealed it is partnering with the National Communications Commission, (NCC) in this regard.
Short URL: https://www.africanexaminer.com/?p=12139