Nigerians React As Onanuga Speaks On Igbos Interfering In Lagos Politics
Exclusive Reports, Exclusive/Investigative Stories, Latest News, News Across Nigeria
Sunday, March 19th, 2023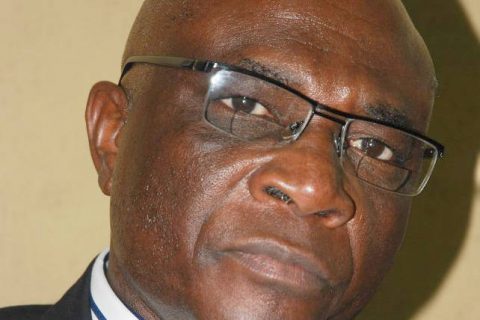 (AFRICAN EXAMINER) – Bayo Onanuga, the Media Director of the President-elect, Bola Tinubu, has come under attack on Social media after he stated that 2023 should be the last time Igbos would interfere with politics in Lagos State.
The African Examiner had earlier reported that Onanuga, making use of his Twitter account on Saturday cautioned that Igbos should not interfere in Lagos State politics in 2027 as Lagos State is like Anambra, Imo, and other states in Nigeria.
In a tweet, Onanuga stated that Lagos is not a no man's land as posited by Igbos before the governorship election.
"Let 2023 be the last time of Igbo interference in Lagos politics. Let there be no repeat in 2027. Lagos is like Anambra, Imo, or any Nigerian state. It is not No Man's Land, not Federal Capital Territory. It is Yoruba land. Mind your business," he tweeted.
This development has sparked social media reactions as some Nigerians took to their micro-blogging platform to air their views concerning the development. The African Examiner gathers some of their thoughts below:
@TheEghosa writes: "When we say our parent's generation failed us, we this is a classic example. A 65 year old grandfather, sat down. Typed this tweet and published it. Omo."
@BorneStuna writes: "Ndigbo should stop this habit of buying lands in other regions, we need to go back to the east and revive the spirit of onye a'hala nwanne ya that which was the foundation that the igbos built themselves after the civil. Enugu sea port was abandoned in 1976 before it's completion."
@naijama writes: "What is the need for this tweet at this time from a man holding such a position in the President-elect's Campaign Council? When we vote, we participate in politics: is that what is being called interference? As to the rest, when mad people beat drums, sane people don't dance."
@KINGSEUSTACE writes: "I have saved this tweet… I used to think this rubbish is propagated by touts, but I can now see it is official policy of APC." is also a bigot… What a country!"
@odus_king writes: "From the Director of Media & Publicity, Tinubu/Shettima Campaign. This is not a slip of tongue. It represents the view and political ideology of their campaign/government. When they go live on TV and speak NATIONAL UNITY, DO NOT BELIEVE THEM."
@kenyAdegboyega writes: "Bayo Onanuga, a journalist, co-founder of TheNews Magazine and a former manager of the News Agency of Nigeria is publicly endorsing ethnic profiling, bigotry, thuggery, violence, murder and voter intimidation that happened during the Lagos elections."
@Oluomoofderby writes: "Who is this clown called Bayo? Are you the only Yoruba person in Nigeria? Stop making the Yoruba's look like a bad tribe. You're a shameless bigot. Every Nigerian can participate anywhere in Nigeria."
@Babygiwa writes: "Mr. Bayo, shebi agbalagba niyin. Eshe wa je oye daleru daleru bayi? Akajo owo la fi n we wo, ohun de lo ye ke ma so bayi. E kuro ni di ote tori ona te n to yi o le gbe yin rara."
@gbenga_von writes: "Quite divisive. The igbo people contribute immensely to the economy of Lagos and affected by the government policies. They should have a day in the state's politics. Politicians should stop playing ethnic cards."
@OmonoOkonkwo writes: "Wow! Igbo interference? I'm not even disappointed. There are so many things I could say but, what's the essence? It will be lost on you anyway."
@Elkrosmediahub writes: "Oh that Bayo Onanuga is 65years old??? Lmaoooo! Even older than the Peter Obi he was using to push his ethnic divisive agenda. Tomorrow, they will ask you what Tinubu has ever done to the Igbos, while swearing Tinubu appoints the best hands to work."
@Dr_chazduke writes: "DSS hasn't picked up Bayo Onanuga for his hate speech against Igbos living in Lagos. The MS Media is not yet calling him out for being a tribal bigot. Just wow! One Nigeria under APC is a scam."
Short URL: https://www.africanexaminer.com/?p=86285