No One Should Call Lagos State "No Man's Land"– Yul Edochie
Latest News, Trending Stories
Sunday, March 5th, 2023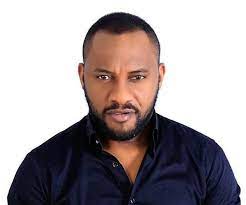 (AFRICAN EXAMINER) – Popular Nollywood actor and film director, Yul Edochie, says that it was wrong to call Lagos as no man's land because the Yoruba people have been very accommodating.
Yul disclosed this in a post on his Instagram page on Saturday, saying that the Yorubas are very accommodating but it was well known that the Igbo, including other tribes, had also contributed to Lagos State.
He writes: "I've lived in Lagos since 2011. I built my house there. Not have I experienced any form of rejection or hate from the Lagosians.
"Anytime Yoruba boys see me on the street, they gather to greet me, and it's all love always. And this talk flying around that Lagos is a no man's land is wrong.
"Lagos is a Yoruba state in Yoruba land. Imagine anyone calling Anambra a no-man's land. That's crap. Anambra is an Igbo land. You are looking for trouble if you come into someone's land and tell the person it's now a no man's land.
"Igbos' immense contribution to Lagos development is undeniable. Other tribes also contributed in their own ways too. And the Yoruba as well have been largely accommodating. It shouldn't take away the fact that Lagos is a Yoruba land. We are not dragging ownership. Let's kill tribalism before it kills us."
Short URL: https://www.africanexaminer.com/?p=85884