Oil Price Fall: FG Slashes 2015 Capital Budget By N581billion
Business News, Latest News
Tuesday, December 16th, 2014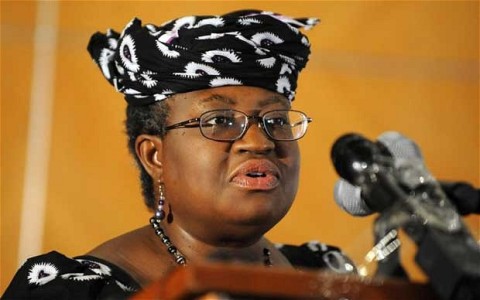 Ayodele Afolabi, Abuja – The Federal Government has slashed the 2015 capital projects proposed expenditure by N581 billion.
This is just as the 2015 budget estimates by the federal government was reduced further by N304 billion.
The reason for this according to President Goodluck Jonathan is the continuous fall in international oil price, hence the government has pegged the oil benchmark for the next year budget on $65 per barrel.
A breakdown of the new Medium Term Expenditure Framework (MTEF) and Fiscal Strategy Paper (FSP) for the 2015 budget indicates that capital expenditures, which was formerly N1.208 billion in the old MTEF submitted in September 20, is reduced to N627 billion in the recently reviewed MTEF, slashing N581 billion.
According to the new MTEF, SURE-P Capital expenditure for 2015 came down from N184 billion to N102 billion, while MDAs capital expenditure proposal came down from N872 billion to N380 billion, and Capital expenditure in statutory transfer came up from N150 billion to N144 billion in the reviewed MTEF.
But the recurrent expenditures virtually remained unchanged, as the same figure of N2.622 trillion is maintained in both the old and reviewed MTEF, while the National Assembly budget of N150 billion remained unchanged.
On the overall budget estimate for 2015, the federal government reduced the budget expenditure from N4.661 trillion to N4.357 trillion, leaving a slash of N304 in the current MTEF. In the same vein, while the oil daily production remains 2.2782 barrels per day, the exchange rate in the new MTEF increased from N162 to N165, while oil benchmark came down from $73 to $65 per barrel.
The federal government also reduced subsidy payment on kerosene in 2015 from N193 billion in the old MTEF to N84 billion in the new proposed MTEF.
Short URL: https://www.africanexaminer.com/?p=20723