OPINION: For Love of Country and Compatriots, By Owei Lakemfa
African News, Articles/Opinion, Featured, Featured Contributors/Columnists, Latest News
Monday, March 13th, 2017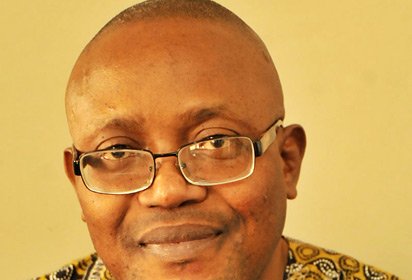 (AFRICAN EXAMINER) – Nigerians are used to being treated like orphans. They have a long history of neglect, abandonment and being despised. This is so much that many have come to accept these as articles of fate and that their state is unchangeable. So deep is their conviction, that they evolved the acronym, OYO (On Your Own)  It reflects their belief that every Nigerian is on his or her own. Very much like  the trite: 'Every man for himself, God for us all' Nigerians have suffered so much indignity and dehumanizing treatment abroad that many concluded that their government will not defend them.
It must have therefore come as a shock to most Nigerians to be treated like royalty with  government officials falling over themselves to serve.
In South Africa,  February  2017  was another season of xenophobic attacks.  This time, the attacks were so well organized that a day; February 24, was fixed as commencement date. As usual, Nigerians were a primary  target, and our compatriots  resigned themselves to self-defense  believing nobody cares for them.  What they did not realize is that 'Parade don  change' our leaders were no longer going to allow the South Africans think that our fellow compatriots are orphans.
After the attacks, came wide condemnation across the  country and to further show our indignation, the House of Representatives and the Senate made quite powerful statements. They also  decided to immediately embark on 'Legislative  Diplomacy' by deploying quite powerful teams to engage the South African Parliament.  It is  a thing of national pride to find both chambers  wrestling to go defend Nigerians abroad. The House set up a powerful six-person delegation headed by House leader, Femi Gbajabiamila while the Senate Seven-person Committee was to be led by Deputy Senate President Ike Ekweremadu. They were to be serviced by a 12-person team from the Foreign Ministry. It is not certain which  other aides were  to make the team whose seize would have reflected the fact  that we are the most populous Black nation in the universe. However, the snag was, who will lead this powerful legislative delegation?  We really need a  team   leader to confront the tough South African parliamentarians  from the ideologically correct African National Congress (ANC)  the astute Democratic Alliance (DA) the highly combatic Economic Freedom Fighters (EFF) and the warriors of Inkatha Freedom Party.
The Senate must have assumed that as the upper chamber, it was the natural leader, but the House was not ready to be subsumed.  You see, the 360-member House cannot bow to the 108-member Senate, so rather than  the dog being treasurer to the  tiger; it is better for each to hunt on its own. The House was the first to indicate its decision to  travel to Pretoria, so it decided to  do so on its own rather than being diluted by the Senate. On hearing this, the latter announced through Senator Ekweremadu: "On our trip to South Africa, we noted that the House of Representatives insists on going to South Africa independently. We thought  we could lead a single and harmonized delegation of the National Assembly to avoid the embarrassment of multiple delegations. The Senate  therefore decided to pull out to allow the House delegation to proceed" It really feels good that parliamentarians are ready to trample on themselves to serve Nigerians.
On a different  turf was another  tussle to serve Nigerians.  Although Nigeria was not mentioned in the defunct and new American Executive Order on Immigration, there were reports of Nigerians being turned back by American Immigration. Concerned about these reports and perhaps the unpredictability of President Donald Trump, the Special Assistant to the President on Foreign Affairs and Diaspora, Mrs. Abike Dabiri-Erewa advised Nigerians  who had no compelling or urgent reason  to travel to 'God's Own Country' to postpone their travel plans until the Trump policy becomes clear. A travel advice is what the Americans routinely issue on various countries. For example, if an American diplomat witnesses a public fight between two lovers, it could indicate insecurity and a travel ban advice can be issued to  Americans. But the Foreign Affairs Minister seems furious about the advice, he said Nigerians are free to travel to America adding:  "I can tell you to ignore any call or advice to reconsider travelling to the US  because there is no basis for that" Well, we wait and see if there is any basis, but it sure feels good that our leaders  are scrambling to serve us.
The other show of love for country and compatriots came from Governor Akinwumi Ambode of Lagos State who wants to rebuild the road from the  Murtala Mohammed International Airport to Oshodi. As he correctly analyzed, this road that welcomes international visitors to  the economic capital of the country, is a "national embarrassment"
Ambode sure has good plans for this vital road ; he has a design of ten lanes with an interchange and fly over, an appropriation from the State Assembly, ready cash and a contractor ready  to hit the ground running. The only snag he said, is the tollgate to the idea constructed by the Federal Ministry of Works headed by his predecessor, brother  Lagosian  and fellow chieftain of the ruling All Progressives Congress(APC)  Babatunde Raji Fashola (BRF) The problem is that the road is a federal one and the state needs the consent of the Federal Ministry to translate its  dreams into reality.
But the Federal Ministry also has its own plans to rebuild the same road. For a road that has been neglected for so long, it is good seeing two governments wrestling to fix it. I am not clear why the two eminent Nigerian political leaders cannot discuss this behind closed doors and reach an amicable compromise. Also, Ambode did not explain whether his administration's reconstruction of the road is FOC (Free Of Charge) or it will ask for reimbursement from the Federal Government. On the other hand, Fashola has not explained why his Ministry has delayed the urgent reconstruction, or whether in the first place, the Ministry has the required funds like Lagos State. What I am also not certain about, is whether this road, if reconstructed by Fashola, will not be tied to his usual campaign of 'Public Private Partnership' under which public funds will be used to build infrastructure which is then  handed over to some businessmen and women 'for management' Under this guise, the public whose funds have been used in the first place, will be forced to pay prohibitive tolls. I love Fashola, but not his privatization of our lives. Whatever the issue, it feels  good that public officials are in a tussle to serve Nigerians. We may not be orphans after all.
Short URL: https://www.africanexaminer.com/?p=38389