OPINION: Nigeria And The Emerging Economies
Articles/Opinion, Latest News, News
Sunday, April 10th, 2016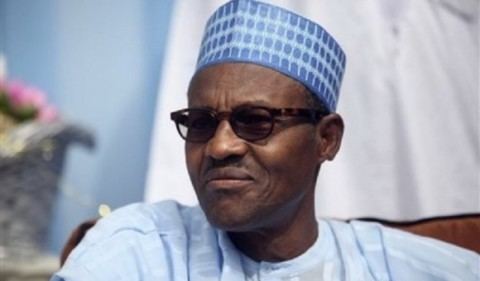 By Femi Fabiyi (femif826@gmail.com)
The buzz "Globalization" has redefined socio economic affairs in many developing and underdeveloped countries. Many countries are relishing robust trade deals in lieu of more liberal international economic laws, promoting less barriers and reduced tariffs in an effort to create real and valuable assets–based–opportunities, tailored towards growing economic and social wealth, particularly in the emerging markets. Many emerging market economies, including Nigeria have struggled to simulate the dynamics of the global concept, resulting in some cases – repressive and damaging socio economic policies. Below expectation economic performances from the BRIC countries, per their last 5years economic metrics, have provided deep insight into two different economic models that may have been employed by many other emerging markets – Nigeria, a case study.
On one part is the economy system driven solely on natural resources. And the other is the economy structure that is aligned with human capital.
On a consistent note, Nigeria has been measured by experts as a country with enormous potentials, similar to some of the BRICs. But Nigeria economic growth deterrence lies in her inability to align its powerful human capital with its massive natural resources.
The crash in the oil market becomes a wrench in many oil producing nation's policies and economic strategies, making a long term fiscal and economic projections a notoriously delicate endeavor. The unprecedented situation complicates economic trajectory for emerging economies that rely heavily on petrodollar, creating a sense of urgency for oil nation managers to exert their leadership skills in resource management.
At the height of commodities boom, the emerging market economies ushered in various power brokers or political juggernauts, and they were, and still very close to the helms of their respective government affairs. They have steadily upended their influence in channeling state resources to meeting unguarded goals and objectives. In Nigeria, mafia-like groups took over key institutions, and run the systems with little or zero ethics. The Oligarchies are the gun powders of day to day business activities in Russia's most lucrative markets, and the Odebrecht and Petrobras decides what goes into Brazil fiscal policies. Just as the promising emerging markets got clobbered with market uncertainties, the power brokers in Indian and China pulled together their think-tanks and unconventionally began to develop a workforce that is turning Asia market a force to reckon with.
The Chinese stake holders spread their risks across all economic sectors – strong manufacturing sector, promotes financial prudency, introduce competitive educational systems, reinvigorate its service industry, and spend years constructing roads, bridges and residential houses for their middle class. Strategically, it also encourages disruptive technology in the area of Intellectual Property, and has maintained an era of trade surplus, helping its economy to continue to build a middle class workforce. Over the years, the smartest of the Indians have come together to reinvent India's education system, building a competitive high-tech workforce and a branded medical service. India professionals in IT have reshaped global service industries, attracting more than 500 US off shore corporations. The West corporate inversions to China and India have helped both nations' major stock indexes in positive territory. And both countries have performed far better than Brazil and Russia, whose economic growth model relied heavily on natural resources just like Nigeria.
Assessing the efforts of Nigeria think-tanks or the smartest guys that found themselves at the corridor of affairs, it is appalling what seems to be on Nigerians score sheet. My research found that, unlike the
Oligarchies, the
Odebrecht
and Petrobras who to some extent invested in other sectors of their
respective local economies, Nigerian smartest politicians are
predominantly
found
in
off shore
business
activities
, siphoning
the li
ttle earned p
etrodollar premium back to the W
estern economy.
Many of Nigeria mafias have invested their stolen monies in personal homes abroad (USA, Britain, Dubai, South Africa and a host of other countries). Why should a Nigerian based politician maintain a residential home in the USA? I honestly cannot find a reasonable answer to this question. For my readers who do not understand USA real estate market, here is a hypothetical case – A Nigerian based politician who owns a $1,000,000 house in America is expected to pay at least 2% of $1,000,000 in property taxes and between 1.5% and 2% of $1,000,000 for maintenance on a yearly bases. So, what sense does it make for a Nigeria politician to pull an average of $35,000 from the local economy every year and send it to America to help develop America cities and counties?
Unlike the Chinese and Indian stake holders, Nigeria mafias are notorious of importing high end luxury cars and even private jets for recreational purposes. A personal friend calls his luxurious car "my toy". Again, the question is, does this toy fit an environment where roads are very bad and unsafe? Remember, they will need hard earned community dollars to fix the slightest hiccup in the engineering of the car or private jet.
I personally expected Nigerian high rollers to be loyal to their economy where returns on equity could be higher. But Nigeria mafias favors stocking their monies in the Western economies where equity returns has been very low. Investment in Bonds and Treasury instruments performed even worse in the West.
Understandably, celebration of life and occasions are part of Nigerian culture, but the culture may be at stretch when our smart leaders are seen throwing scarce $$ bills in the air at parties. Interestingly, the new trend is even more worrisome – the urge for privately brewed imported drinks at ceremonies. This indicates another way of redefining the class structure in Nigeria society. It is imperative to note that this is happening in a country where unemployment has ballooned through the roof and middle class is pretty much on its knees.
In consideration of Nigeria numerous challenges and the enormous opportunities within reach, I was hoping the smart politicians will show some sense of creativity by recycling the stolen money in Nigeria emerging economy such that, it at least add values to the system they have looted. May be a good way to begin to seek forgiveness for their deeds!
It cost China 4years and a sum of $1.5b to build a 26 mile bridge that is warranted for 100 years by Chinese workers. How about Nigeria politicians emulating such a fit by using the stolen monies to construct a toll–based highway from Lagos to Port Harcourt or from Port Harcourt to Kano? Not only will the concept provide them and their families a stream of perpetual income, it will also give an average motorist on these roads some sense of traffic relief.
Recently, a group of international investors submitted a proposal for a massive solar energy power base in the desert of North Africa – an area that covers the borders of Algeria and Egypt. The financial outlay has not been officially finalized but I don't think the project is beyond what our smart looters can join hands and execute in the interest of Nigeria economy. Nigerians will skip meals to pay for electricity – it will result in a win win endeavor.
Nigerian mafias will rather travel to India or the West for medical issues than to find solutions to our hospital problems in Nigeria. They prefer to rush their children to universities abroad than to upgrade our educational systems. They will rather look for ways to weaken naira than to give the Nigeria economy a boost. In spite of these anomalies, we still treat them like semi-god.
Recent shortages in petroleum products and nation-wide electricity blackout have proven to the investment world that Nigeria is not ready to be a formidable player in the emerging economies. This is particularly sad because the economy situation in the country now is dire, and there is urgent need for a turn around. The government seems to show some calmness at time of desperation, where life of an average Nigerian is getting eroded by the day. Business is stagnant; manufacturers are either relocating outside the country or closing shops. The naira is losing value, inflation is off chat and the government is yet to demonstrate a path to resurrection. Nigerians home and abroad have banked a little hope on the news of recovered looted money, but what is been done with the money can only be imagined. According to JP Morgan, more than $1billion has been moved from Nigeria equity market in 12 months to other emerging economies including Mexico, Indonesia and Turkey.
The world has become so small and every country is looking for a piece of the pie. The challenges are real and its time for our big guys to measure up. A focused based emerging economy should be directing its resources to creating opportunities for its people, especially where the demographic is favorable and the people are determined.
The last time I sighted a cross-over carrier politician in his egoistic opulence, and his wife well decorated with a leash-like necklace, I questioned his smartness and why the political class have no respect for Nigerian lives, his answers were resentful – Nigerians don't complain. He may be right; otherwise we will not have some of the governors out there running shows for their states.
It is important to note that, the West cares and love Nigeria. They will never desert us, knowing a failed Nigeria is their headache. They will however continue to allow our corrupt politicians to launder petrol money into their systems. They will target, and attract our young and the brightest if we choose to ignore them. They will equip them and embrace their knowledge. They will listen to their plights and suave them into changing allegiance. They will stay afar and watch as we continue to write and rewrite our depressing history. They will remain peace keepers through their numerous charity organizations and ensure no dissidents are allowed to disrupt the fragile tact between all the different ethnic groups. They pray one day, we learn from our mistakes and begin to explore our potentials. As the hope and aspiration lingers in the land of milk and honey, so is suffering and smiling.
Femi Fabiyi is based in Connecticut, USA
Short URL: https://www.africanexaminer.com/?p=31724