Osun Governorship Poll: APC Calls on INEC Leadership to Resolve Voters' Cards Confusion
Letters/Rejoinders, News, News From The State, Politics
Monday, July 14th, 2014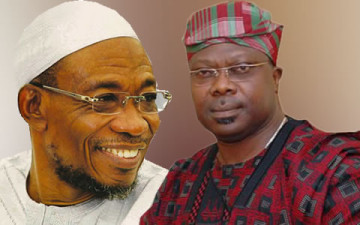 Less than three weeks to Osun Governorship election, the All Progressives Congress (APC) has alleged its members were being denied from receiving their Permanent Voters Cards (PVC) by the Independent National Electoral Commission (INEC) officials.
In a statement issued in Benin on Monday by its National Publicity Secretary, Alhaji Lai Mohammed, the party which lamented that the development was capable of disenfranchising its members, accused INEC of asking those who daily throng its offices about their party affiliation and those who identified themselves as APC members have been told their PVCs were not ready.
APC alleged this was a "systematic rigging…" adding that it wondered why INEC, which was expected to be a neutral umpire in the election, would resort to actions that portray it as partisan and bereft of credibility.
It therefore called on the electoral body National leadership to wade into the distribution of the permanent cards in Osun, as it was possible that the situation might be the handiwork of the state INEC officials.
It said if INEC could not ensure that all prospective voters in the state get their PVCs before the August 9 exercise, the electoral commission should do the needful by allowing all those who could present their temporary voters cards to exercise their franchise on the election day.
"Anything short of an urgent resolution of the PVC crisis, which may have been instigated deliberately by unscrupulous elements within INEC, will not augur well for a free, fair and credible election", APC contended.
In the main time, the party has called on local and international observers to take more interest in the pre-election processes in the state especially as related to the issue of whether or not all those who registered to vote were able to do so without a colluding electoral commission preventing them from exercising their franchise.
Short URL: https://www.africanexaminer.com/?p=14343