PDP Shuts Down Social Media Handles Over Hacking
Featured, Latest News
Monday, May 18th, 2015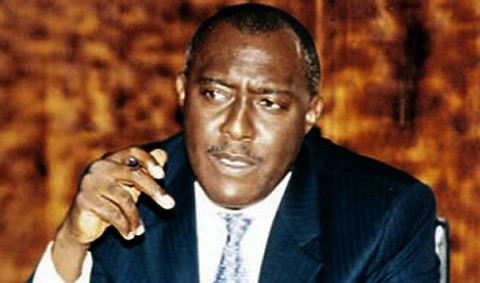 The Peoples Democratic Party (PDP) has shut down its social media handles over hacking, the party's National Publicity Secretary, Olisa Metuh discloses.
Metuh, in a statement said the national leadership of the PDP observed that in the course of the 2015 campaigns, personal positions and opinions of party members were generally reported in many instances by the media as official positions of the PDP.
"We have also noted that some of our new media handles; our facebook and twitter accounts have been hacked resulting in series of unauthorized releases, with the latest being Sunday's post quoting our party as accepting responsibility for failure in the last 16 years; a statement which could not have come from the PDP that has a robust record of achievements in all sectors of our national life within the period," said Metuh on Monday.
He said now that the campaigns are over, the party wished to notify the general public, especially the media that henceforth only statements, utterances and positions of the National Chairman and the National Publicity Secretary or any other national officer of the party authorized by the National Working Committee shall be regarded and reported as the official position the party in line with the relevant provisions of the PDP constitution.
"For purposes of clarity, this directive does not in any way affect the inalienable constitutionally guaranteed rights of our members as free citizens to hold and air opinions but such personal opinion must not in any way be rendered or reported as the official position of the PDP.
"Consequently, media houses, particularly the electronic media and the civil society should note that only authorized persons should be invited to speak or stand in for the PDP for interviews, debates, talk shows or any other media appearance whatsoever," he said.
Metuh added that to halt the embarrassing trend in the party's social media handles, the party has decided to decommission its official twitter and facebook accounts for now, to pave way for proper overhauling of the system.
According to him, the foregoing is pursuant to its determination to rebuild and reposition the party, instil discipline "in our fold, check unnecessary divergences and put the PDP on a strong footing to regain power in 2019."
"Additionally, in the new spirit of rebuilding and repositioning, the national leadership charges all members who have genuine grievances to channel such through the appropriate organs of the PDP for redress using the internal conflict resolution mechanisms that abound in our party. We urge the media to always crosscheck with the relevant officials of our party on official matters before going to press," he said.
Short URL: https://www.africanexaminer.com/?p=23576