Police Investigate Dastardly Acts Committed By Pastor In Ebonyi
Ebonyi, Featured, Latest News, News Across Nigeria, News From The State
Friday, May 21st, 2021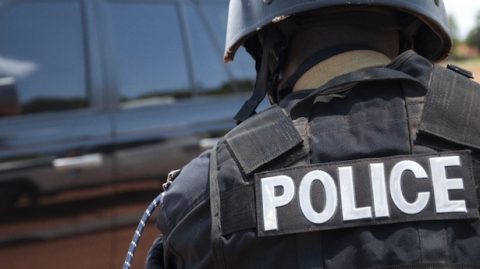 (AFRICAN EXAMINER) – The Ebonyi state police Command says it will carry out thorough investigation into the recent attack on a Pastor and his Church, at Obubara junction area, in Izzi Local government Council of the state by angry youths who allegedly stripped the Cleric naked.
Our Correspondent gathered that the said middled age pentecostal Pastor, (nameswitheld), was beaten black and blue by angry youths
of the locality who claimed they discovered human Parts, Charms Inside his Church.
Aside the human parts and charms, the youths said the Pastor, wrote names of people on a strange wood and placed it inside the church for reasons best known to him.
An eyewitness from the area who craved anonymity said the Pastor's appearance and carriage in the so- called church environment has been noticed by many of the natives to be suspicious, but for the sake of peace and law of karma no one has ever discuss anything unethical to him.
"Thanks to Almighty God who has made every of his secret known today by the villagers of Obubara junction in Izzi LGA.
"The Pastor was seen this morning making strange incantations with a dead goat which the owner of the goat, a man living close to his church has searched for days now but, the goat was nowhere to be found.
"As God may have planned his arrest. He was still making the incantation when the man passed by and saw him with the dead goat.
"He asked, him where he got the goat but, he denied having access to the goat.
"The owner raised alarm which attracted other neighbors, the so- called pastor was still proving stubborn when it attracted attention of other villagers.
The Source added "the angry mob entered his church and discovered a lot of unusual things like, charms, human parts, people's names written on a strange wood
When contacted by African Examiner, Ebonyi State police public Relations officer PPRO, Loveth Udah, said no body has reported the incident to the police.
According to her, "you know, policemen are not spirit, they work with information or complaint. But in this matter, nobody has come to us to report any thing.
"However, am going to get in touch with the three Divisional police officers (DPOs) incharge of that area to find out from them if they have received any report to that effect, and after that, I will get back to you.
Short URL: https://www.africanexaminer.com/?p=63108