REPORT: African Migrants Stranded At Europe Borders Surges To 100,000
African News, Latest News
Tuesday, August 18th, 2015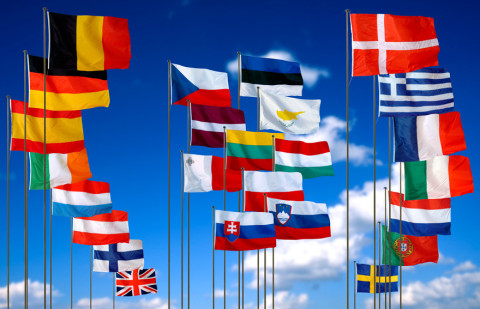 * Measures To Check Trend Underway
By Our Reporter With Agency Report – The illegal migration from Africa to Europe rages, as the number of migrants who were languishing at the borders as at July, jerked up and estimated at over 100,000.
The situation according to the EU officials is most likely to be compounded as request to seek asylum in Germany, has been reported and surged.
Already, the country (Germany) has been hit by rash of migration from countries like Syria and the Balkans, a development that has raised fear that it could play host to as much as 750,000 asylum seekers in the present year.
Over 2,000 migrants have died as at early August this year, in the process of crossing the Mediterranean Sea, culminating in EU struggling to cope with exodus of migrants and their arrival in the recent months.
Consequently, France and the UK have indicated interest to sign a deal to tackle the crisis in Calais, especially as large number of migrants struggle to make it to UK in the summer, through the Channel Tunnel from makeshift camps around the northern French city.
In the meantime, the France's Interior Minister, Bernard Cazeneuve and his British counterpart, Theresa May, are ready to seal a deal Thursday, which will seek to strengthen the two countries' co-operation on security; fight against illegal smugglers, human trafficking and clandestine immigration.
In the same vein, UK early this month, pledged to add €10m (£7m) to a fund established in September 2014 to secure the port of Calais and initially endowed it with €15m for over three years.
It would be recalled the EU leaders recently, having been witnessed alarming rate of illegal migration and casualties both on the sea and land converged, deliberated and resolved on number of measures to check the trend. 
The poor state of economy and bad leadership in most African countries has been accounted for the age-long illegal movement of people across the EU borders.
Short URL: https://www.africanexaminer.com/?p=24977