Revenue Formula: Afenifere Canvasses Decentralization, Equalization Fund
Ayo Balogun, Featured, Latest News
Tuesday, October 8th, 2013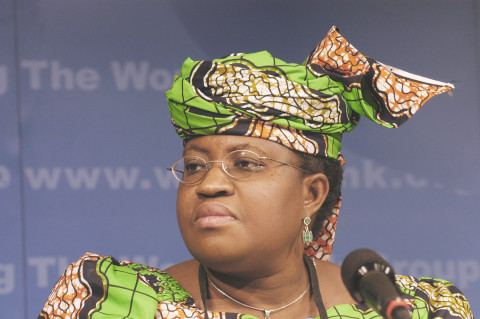 By Ayo Balogun, Lagos
The Yoruba socio-political and economic group, Afenifere Renewal Group (ARG) has said a justified revenue allocation formula will go a long way in quelling some of Nigeria's problems.
The group's National Chairman, Hon. Olawale Oshun, said this while presenting the group's position on the proposed new Revenue Allocation Formula at the public hearing organised by the Revenue Mobilisation Allocation and Fiscal Commission (RMAFC) for the southwest zone in Ibadan, Oyo State.
According to him, many agitations in the country, which are gradually building up into overwhelming security challenges, could have been better contained if revenue sharing formula and other fiscal policies had been genuinely and proactively managed to address the nation's plurality.
He therefore urged RMAFC to see itself as having a crucial role to play in rescuing the nation from the precipice, by ensuring the ongoing review produce a formula that reflects true federalism.
Oshun said people's needs could only be addressed by local administrations and that the federal government, therefore, must not be allowed to hold on to 52 per cent of revenue accruing into federation account.
"There are about 193,000km roads in Nigeria, of which only 34,000km are federal roads. The larger burden of road maintenance falls on states. There are about 1000 secondary schools in Lagos State, out of which about 10 belongs to federal government. Again, we can see that the need is at state levels. The same can be said for health facilities.
"So, federal government's allocation must be reduced and some of its responsibilities must devolve to states, whose percentage allocation must be increased to allow for purposeful governance," he said.
He proposed a sharing ratio of 35:65 between federal government and states, respectively, arguing that there was no need to allocate anything to local government, which are entirely under state governments.
Oshun also recommended how best to decentralize Federal Government's responsibilities, saying that "ARG suggests this can start, for example, with the federal ministry of agriculture and water resources. Land, which is a major factor of agricultural production, is vested in states. Therefore, states are in better positions to implement agricultural policies than the Federal Government.
"ARG recommends that such ministries' portfolios should be altered to retain only their research and policy functions. Then, their allocations can be turned into a Conditional Grant Scheme for states willing to buy into federal government's policies. The same approach can be applied to decentralize the delivery of major public services, such as education, health and social services.
"This approach stands to benefit from the efficiencies associated with local administrations while serving important national objectives."
Oshun added that special fund has had no desirable impact and should therefore be cancelled, saying if the need for such arises, federal government and appropriate state government(s) could decide on counterpart funding arrangement.
He further recommended that derivation be increased from 13 percent to 25 and argued that derivation principle should also be applied to the sharing of other taxes like Value Added Tax, among others.
Short URL: https://www.africanexaminer.com/?p=2573