Senate Summons Minister, NBC, CPC DGs Over Alleged Unwholesome Practices By DSTV
Latest News, News
Wednesday, February 24th, 2016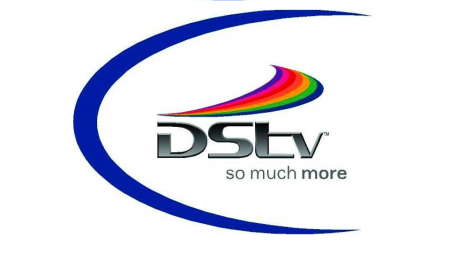 Ayodele Afolabi, Abuja
Senate has summoned the Minister of Industries, Trade and investment, Mr Emeka Enelamah, Director General, Nigeria Broadcasting Commission (NBC) and the Consumer Protection Council (CPC) Director General, over alleged unwholesome practices by Multichoice Nigeria(DSTV)
The upper Legislative House also mandated its Committee on Information to organize a public hearing for all stakeholders including the relevant civil societies in order to foster the way forward and report back to the whole house within four weeks.
This followed a motion sponsored by Senator Hamman Misau (APC Bauchi Central) titled Concern on Unwholesome Practices by Multichoice Nigeria (DSTV).
Misau in the motion, noted that Multichoice Nigeria, a subsidiary of South African- based Multichoice Africa, owners of DSTV pay television has been known to dominate the Nigerian satellite television market thereby enabling it to engage in negative and unhealthy trade practices.
He noted further that in the past few years, DSTV has constantly been in the news over one legal battle and another from aggrieved subscribers who are dissatisfied with the programming service and unreasonable subscription hikes across their various bouquets which have led to growing public complaints and petitions.
He stated that the motion was of public interest, as a lot of football loving Nigerians follow English Premier League (EPL) on DSTV, with the company enjoying the monopoly of broadcast in the country.
He chronicled the complaints as including arbitrary increase in the subscription charges, refusal to adopt the pay as you use model applicable in other climes where Multichoice operates moving major from low subscription bouquets to high subscription bouquets poor service delivery and absence of toll free lines for customers complaints amongst others .
According to him "many concerned Nigerians are aggrieved and in constant demand to stop DSTV's arbitrary price hikes, nothing that recent increase in DSTV subscription is outrageous and totally unacceptable"
Following the high number of complaints, the Consumer Protection Council (CPC) commenced in estimation into the Digital Satellite Television operated by Multichoice Nigeria Limited over alleged consumer rights violations, in line with its mandate to provide redress for consumer abuse
He added that the CPC had observed that " these complaints in effect allege that the DSTV service does not conform with international best practice and is specifically designed to exploit Nigerian consumers who have suffered losses by not being able to fully enjoy or receive the benefit or actualize the full purpose for which they purchased or subscribed the service.
Contributing to the debate, the Deputy leader of the Senste, Senator Bala Ibn Na'Allah said the situation on ground did not help any growing economy in any country, saying the moral courage to reverse this situation would be in the overall interest of Nigeria and that the courage rests with the senate.
He explained that it is important that we support this motion because when we say change, it is change in every spheres of our life, "people must not be allowed to take what is not due to them irrespective of where they operate, people must operate within the laws of the country and Nigerians must be protected on the way and manner people operate their business in this country.", he said.
The Deputy Senate President, Ike Ekweremadu said his concern was on how to stop the exploitation of Nigerians by so many companies and service providers going by the inability of the Consumer Protection Council to do something about it.
"A lot of companies and service providers are exploiting Nigerians everyday including the power sector where we pay for electricity we don't enjoy and for banks everyday they are cutting their money from one service or the other and is still on", he said.
However Senator Olanrewaju Tejuosho opposed the motion saying many companies in Nigeria has attempted to offer this same service but failed saying "some companies have offered the service earlier on, I don't want to mention their names but they failed.
The service DSTV offered is a luxury service. It is not compulsory for every Nigerian to watch DSTV, we have the free TV, we have our NTA, we have our Channels television they are not asking for subscription."
He explained that the DSTV population in Nigeria cannot be up to 2 percent of the entire population of this country adding that in as much as we don't want any company to come from outside the country to enjoy the monopoly I believe we have to make sure that our laws allow other competitors to come in.
Senate President, Bukola Saraki, disclosed that the motion goes beyond the issue of DSTV as according to him, " this is talking about protecting the Nigerians rights in the area of services provision".
According to him, "we must play our role to ensure that we protect Nigerians and ensure that the best global practices are what is happening in our own country so I would want the committees as directed, to look into the matter particularly to ensure that the CPC played the role it should play in ensuring that the rights of Nigerians are always protected."
Short URL: https://www.africanexaminer.com/?p=30499