South Africa Turns CAF Down; Minister Says "No, No, We'll Not Host Nations Cup"
African News, Latest News, News, Sports
Monday, October 20th, 2014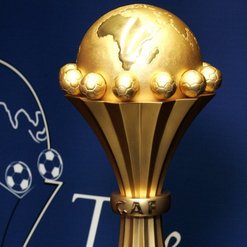 South African will not host the 2015 African Cup of Nations if Morocco withdraws, it has been revealed.
The Confederation of African Football (CAF) approached South Africa last week, after Morocco asked to postpone the event because of the Ebola crisis.
Sports minister Fikile Mbalula categorically told journalists that South Africa will not take up the responsibility, even though the Confederation of African Football (CAF) had presented last year's hosts the opportunity.
"I can tell you unambiguously and categorically that hosting is a no no," Mbalula said.
"Our budget cycle will not allow it – it is totally impossible."
Morocco had expressed concern over the spread of Ebola virus, saying that the citizens were not excited about hosting the rest of Africa following the spread of Ebola virus.
CAF will turn their attention to Ghana, the other possible replacement.
Moroccan officials will meet with Caf on 3 November to discuss the situation.
Short URL: https://www.africanexaminer.com/?p=18946