Tastee Fried Chicken Only Son Adedayo Is Dead
Lagos, News
Thursday, September 26th, 2013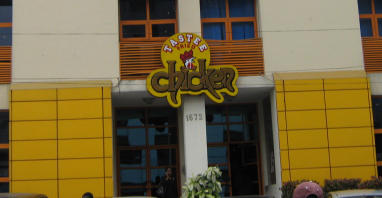 Olubunmi Adedayo  only son of Mrs Olayinka Adebayo, owner of popular fast food restaurant, Tastee Fried Chicken (TFC) is dead.
Information reaching African Examiner said he died on Tuesday, September 24th in the US of heart disease.
He was flown to the United States of America, but later died after a long battle with the heart disease
Until his death, Bunmi, was the executive director of TFC,
According to sources, on getting to America, he went into coma but didn't wake up from it. He is survived by his parents, Mr Adekunle and Mrs Olayinka Adedayo, his wife Yemisi and their two children.
Short URL: https://www.africanexaminer.com/?p=1786