Tinubu Asks Buhari To Call National Security Meeting Over Farmer-Herder Crisis
African News, Featured, Latest News, News, News Across Nigeria, News From The State, Press Releases
Saturday, March 13th, 2021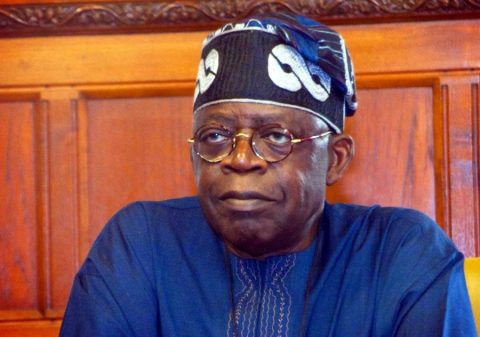 (AFRICAN EXAMINER) – Former Governor of Lagos, Bola Tinubu, has enjoined the federal government to convene a stakeholder meeting to resolve the issue of farmer-herder crisis in the country.

The national leader of the All Progressives Congress (APC) made this known on Saturday in a statement he issued to the press saying that farmers and herders should be supported by improving their method of operations to modern style.

According to him, the law enforcement agents are needed in rural communities saying that both the federal and state governments "need to employ new technology and equipment to enhance the information gathering/surveillance and response capabilities of law enforcement."

Tinubu called for a stakeholders meeting to look into the security challenges and to develop solutions in ending the farmer-herder crisis.

"Both innocent and law-abiding farmer and herder need to be recompensed for the losses they have suffered. Both need further assistance to break the current cycle of violence and poverty. In short, the continued progressive reform of many of our rural socio-economic relationships is called for," he said.

"Based on these strategic observations, I recommend the federal government convene a meeting of state governors, senior security officials, herder and farmer representatives, along with traditional rulers and religious leaders. The purpose of this meeting would be to hammer out a set of working principles to resolve the crisis.

"After this meeting, governors of each state should convene follow-up meetings in their states to refine and add flesh to the universal principles by adjusting them to the particular circumstances of their states.

"In addition to religious and traditional leaders and local farmer and herder representatives, these meetings shall include the state's best security minds along with experts in agriculture (livestock and farming), land use and water management to draw specific plans for their states."

According to him, the measures alone will not solve the problem but everyone "must get hold of our better selves to treat this matter with the sobriety it requires".

"Until the violence is rolled back, we cannot resolve the deep problems that underlie this conflict. We will neither be able to uplift the farmer from his impoverished toil nor move the herder toward the historic transformation which he must make," he said.

"Yet, as vital as security is to the resolution of this matter, we must realize security measures alone will not suffice. Enhanced security may be the necessary first step, but it cannot be the only step. Nor do we resolve this by hitching ourselves to emotional, one-dimensional answers.
"There has been tension in recent weeks over the allegation that herders are responsible for killings and abductions in the south-west."
Short URL: https://www.africanexaminer.com/?p=60699