Uber Faces Backlash In South Africa
African News, Latest News
Saturday, September 5th, 2015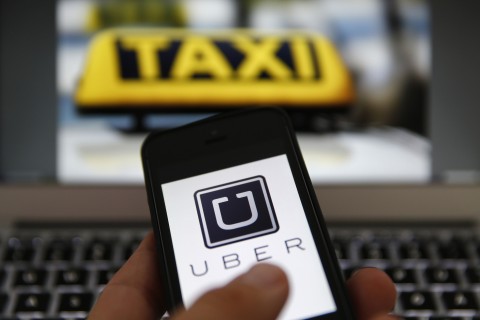 Car hire app Uber has been the target of protests and legal action by taxi drivers around the world and faces bans or crackdowns by regulators in Asia, Europe and the US.
Despite the challenges it keeps on expanding, and it is now making inroads into Africa, where the controversy continues.
In recent weeks, drivers of Uber, the app-based taxi firm, have been at the receiving end of the wrath of Johannesburg's notoriously tough traditional metered taxi drivers.
Taxi drivers in South Africa have had a fierce reputation dating back to the days of apartheid and have often resorted to violence to protect their routes.
The dispute with Uber drivers began a week ago but tension has been simmering for months.
In the posh business area of Sandton, a passenger was pulled out of an Uber car a week ago and the driver was threatened with whips and batons.
The meter taxi drivers say they are angry with Uber for taking their customers, and making business difficult for them.
"Uber must go," said Lucas Seale, a spokesman for the body representing metered taxi owners in South Africa's economic heartland of Gauteng province.
BBC
Short URL: https://www.africanexaminer.com/?p=25449