Why We May Not See Buhari Changing Anything in 4 Years
Articles/Opinion, Featured Contributors/Columnists, Latest News, Prof.R.A Ipinyomi
Monday, May 11th, 2015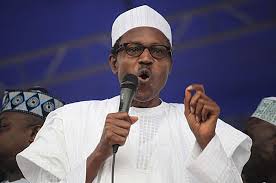 By Prof R. A. Ipinyomi, University of Ilorin, Nigeria
The entire world around us is in total shambles and Nigeria is certainly no exception. In fact we believe that the situations in Nigeria may have put her at the bottom of the scale of development ladder in many areas. The disparity between what Nigeria should be and what she actually is remains so vast that we cannot see General Muhammad Buhari (GMB), the Nigeria President-Elect who takes office a couple of weeks from now, changing anything. Our other fear is the differences we suspect existing within the different factions of his party APC and their aspirations or priorities. What GMB wants may be at variance with what Tinubu, Oyegun, Atiku, the decamped PDP governors' faction or others want. We appeal to them to give the executive some free hands.
Yet "change" is his slogan, that is also the slogan of APC the party that sponsored him to be elected, and therefore that has become his job to do as a promise. On the hand we think that his job should be to think good thoughts, create enabling policies that can lead to the change, work with the general public and all arms of his government to have same focus on economic and social development, create a free society where all animals can coexist without the fair of intimidation or devouring each other. GMB's job is to lead by good deeds and being an example for others in hard work, transparency and building on our fledging democracy. Nature has a way of making a bridge from our thoughts to our deeds and using such a scenario to becoming the most powerful instrument of the desired change in the world. GMB may be only a changing agent but cannot achieve any significant change from the position of hard law or hard rule.
Intellectual information in the form of both numerical data and experienced expert suggestions will be so vital to this administration if indeed it is sincere to make a real change. Any decision outside informed basis would have been pure gamble. I will give a very simple example using the recently concluded elections. In that exercise our unpublished micro-level survey showed that less than 30% of eligible voters actually participated in any of the elections. The focus of politicians and pundits was unduly on preventing opponents out rigging each other rather than making the elections friendly and minimizing voters' absence from the entire electoral process. The over 70% eligible voters that stayed away from the polling booths did so because they (i) failed to be registered including those who reached 18 years after the last mass registration 40%, (ii) could not get the PVC 10%, (iii) due to transfer, death, loss of cards after registration 10%, (iv) fear of violence especially by those living outside their states 10%, (v) had the cards and in the same area but considered the arrangement for the exercise less dignifying 5%, (vi) political parties lacked credible candidates to bring voters out 10%, (vii) lack of voters education and proper counseling on the entire exercise and others 15%. The newspapers headlines were only on sensational items like rigging, killings and arrest rather than the fact that government and INEC facilities on ground were grossly inadequate to handle the exercise at 30% voters' turnout. A change here is not to proffer more laws to forestall frauds and increase voters' hardships only but actually creating more voting centers and developing a scheme that requires less than 5 minutes of a voter at a polling booth any part of the country. You got to make the exercise really entertaining and friendly yet rig-free as much as possible.
Another example is on employment and the general economy. I am happy that to some extent the orientation is that each family wants food on their table and to be able to send their kids to school without fear of insecurity. We also generally agree that Nigeria is not a seminary-school society either for the Muslims or the Christians; Boko Haram has been able to established that the security of our citizens is universal and paramount. Hence if thereafter individuals choose to sleep in the church, mosque or anywhere, it would have been up to them. Hence the economy has enough idle hands to jumpstart itself with a proviso to avoiding frivolous and artificial "dig-holes and fill-back" that would result only in a motion without movement. We need real jobs and we need to project the economic in the productive sector. Government should rather encourage job creation by encouraging private participation in a productive economy and government providing enabling environments only. The research components of the new government must not be jettisoned or a reduced to ordinary guess-worked that has prevailed to date. For example we need the correct figures for population growth in order to grow food production higher, or know how many new accommodations are needed periodically. We also need the number of jobs and types needed so that we can correct our admission anomalies, and so on. Nigerian workers need improved pay package. These are not items politicians are willing to invest on and our reason that GMB may not make any significant impact at the end of the day.
We were fortunate to know from first hand what GMB did as a Head of State 1984-1985. The general public was delighted then when politicians got 300 years or more jailed terms. It was sensational then. The affected politicians, many of them still in the country, prefer to accuse GMB for his act on them but have refused to inform the public the accusation against them. I was in Southampton UK at the period and my British colleagues and professors called me to explain what Buhari takeover in my coutry would mean for Nigeria at the time. I also wrote some articles at the time in the weekly magazine called "West Africa". This was the newspaper that brought news to us in the UK then. Later in life I met late Gen Babatunde Idiagbon (around 1988) at a very free forum one-on-one.
I now find Nigeria in that same period of January 1984 when we have to answer for the factor of GMB in Nigeria politics despite the passage of time and the changing world dynamics; especially with the outgoing president saying that his ministers may be persecuted. I wish our outgoing President had used others phrases rather than; "they would come back because of hunger"; or "my ministers would be persecuted". Already many Nigerians have lived in hunger all the years PDP had been ruling whilst PDP appointed or elected grew so fat, and we have to differentiate between persecution and the law taking its course on each one of us. Even the outgoing President, or his wife, or Obasanjo, or others have no immunity from persecutions. We would be sad if the incoming government will spend even a minute persecuting any one. But we shall be glad if stolen monies and properties belonging to Nigeria can be recovered. Both the outgoing and incoming governments must realize that individual organization may prosecute them whether or not any government does it. There is a clear difference between persecution and prosecution. The Court in The Hague will entertain cases brought against anybody properly endorsed as necessary.
In recent times Christians and other faiths have actually been persecuted in many parts of Nigeria especially the Northern Nigeria. We lost many lives including pastors, church buildings, schools, and school children. More than a double disaster has be fallen Nigerians, especially those coming out of Boko Haram captivity; their land had been devastated by war and the citizens therein have been killed, starved, raped and abused while the seating government could not show them enough timely sympathy. That is an example of persecution. Yet because of election their situations have improved considerably to indict the same government who could have intervened much earlier. What government could not do in six years it did in six weeks and citizens of North Eastern Nigeria are requesting for the immediate opening of their airport to go home. They are tired staying in Abuja.
Now will the incoming government continue to play politics with every serious course like our lives or the lives of our children? Whilst we hold Boko Haram and its sponsors responsible for this form of insurgencies in our country we also hold the government, who has the mandate to protect our life responsible. We encourage the incoming government to investigate the formation, growth, operation and practice of Boko Haram insurgents. We have the template of the Australian investigator implicating individuals who, to the best of our knowledge, were not investigated or other alleged rumours to keep the three most affected states out of election for the advantage of a particular party. The change we envisage is not what will create a state within the large Nigeria State, or one that will draw back the hand of our clock, or one that will only witch-hunt opponents or anybody.
It will take a bigger GMB to know the epic of this time and the responsibility on his shoulder. Though he has been suspected to being an Islamic Jihadist but he is to think large like Nelson Mandela of South Africa, Gandhi of India or other leaders who generously allowed themselves to be used for the emancipation of their respective people at great personal sacrifices. On the other hand he may join ISIS or the like to extend an imaginary Caliphate that many nations are currently warring and confronting on all fronts. The GMB that we know has a kind heart, very democratic and different from the one wearing a local Islamic Jihadist the news media and opponents want us to believe. His sense of responsibility is high and his call to duty is unique but prevailing national economy and the depth of social imbalances, the new technologies, the dynamism in world order, insincerity of Nigerian politicians and changing Nigerians and national priorities give us some concerned. Does Nigeria have enough updated weapon and trained men to fight a war that can change the fortunes of Nigerians and make them proud with Gen Muhammad Buhari? I think we all have to keep praying and hoping.
Prof. R. A. Ipinyomi
ipinyomira@yahoo.co.uk or/and raipinyomi@unilorin.edu.ng
_______________________________
Support African Examiner's Free Journalism. By making a little donation, you are ensuring this site is free for all; you are also helping us to stay afloat and fulfill obligations to our reporters and other service providers: Thank you for your supports.
Send donations to:
AFRICAN EXAMINER LTD, 1016408743, UBA
AFRICAN EXAMINER LTD, 2028842299, First Bank
AFRICAN EXAMINER LTD, 1012873398, Zenith Bank

For Enquiries send text to: +234.809.111.3268, +1.443.904.1239
Short URL: https://www.africanexaminer.com/?p=23487